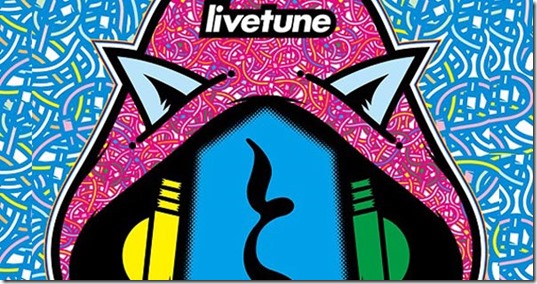 livetune revealed more details for album TO (と) of the "adding" series of collaborations with live vocalists. The album contains previously released singles including FLAT (Yuuki Ozaki from Galileo Galilei) plus new songs for 12 total tracks. Album TO (と) comes on two editions hitting stores September 10th 2014 – updated details follow.
The "adding" series are collaboration songs with vocals provided by artists such as Suzuko Mimori, NIRGILIS, Fukase from SEKAI NO OWARI, YUKA from moumoon.
The album includes new single Sen no Tsubasa (Takuro Sugawara from 9m Parabellum Bullet) releasing September 3rd 2014. Its featured as opening theme for anime Re:Hamatora (second season of anime Hamatora).
The livetune unit now consisting of song producer Kz gained popularity beginning in 2007 with vocaloid songs and began collaborations with live vocals with song Irony (2010) from ClariS. As livetune and livetune (kz) they has since collaborated with many artists writing and producing songs with Megumi Nakajima, Yun*chi, Aya Hirano, Maon Kurosaki, and more.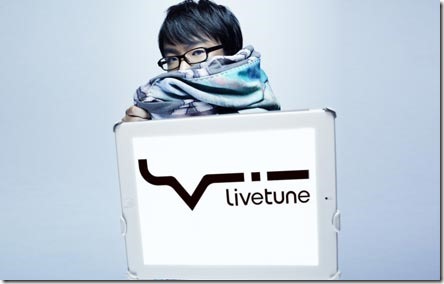 Album TO (と) comes on two editions. Limited includes DVD with three music videos. A purchase bonus on either edition varies by store,
– Tower Records (jacket size sticker)
– HMV (badge 57mm)
– Tsutaya (clear file)
– animate (ticket holder)
– Wonder GOO Shinseido (IC card sticker)
(other store bonuses to be announced)

livetune (kz) – TO (と) – release date September 10th 2014
Limited [CD+DVD] (¥3593)


Regular [CD] (¥2778)


[CD]
1. Fantasia (Harada Ikuko from Clammbon)

2. Take Your Way (Fukase from SEKAI NO OWARI)(OP Devil Survivor 2 the Animation)

3. Dear You (YUKA from moumoon)

4. FLAT (Yuuki Ozaki from Galileo Galilei)
(OP Hamatora)

5. Sen no Tsubasa ~ Album ver. (Takuro Sugawara from 9m Parabellum Bullet)

6. Transfer (Megumi Nakajima)
(insert game Gunslinger Stratos)

7. All Over (Yano Anna)
(OP Mahou Shoujo Taisen)

8. High And Loud (Suzuko Mimori)
(CM song HAL school corporation)

9. Sign (Yun*chi)

10. Daisukina Hitoda Kara (Kiryuin Sho from Golden Bomber)

11. Dreaming Shout (NIRGILIS)

12. Each and All (Rin Oikawa from Q;indivi)

[DVD]
1. Take Your Way (music video)
2. Transfer (music video)
3. FLAT (music video) 

[CD]
1. Fantasia (Harada Ikuko from Clammbon)
2. Take Your Way (Fukase from SEKAI NO OWARI)
3. Dear You (YUKA from moumoon)
4. FLAT (Yuuki Ozaki from Galileo Galilei)
5. Sen no Tsubasa ~ Album ver. (Takuro Sugawara from 9m Parabellum Bullet)
6. Transfer (Megumi Nakajima)
7. All Over (Yano Anna)
8. High And Loud (Suzuko Mimori)
9. Sign (Yun*chi)
10. Daisukina Hitoda Kara (Kiryuin Sho from Golden Bomber)
11. Dreaming Shout (NIRGILIS)
12. Each and All (Rin Oikawa from Q;indivi)