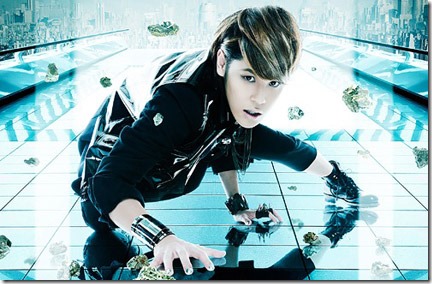 Mamoru Miyano is getting ready to release his 10th single NEW ORDER with tie-up as the theme song for anime shorts Wooser's Hand-to-Mouth Life: Awakening Arc. Mamoru Miyano also continues in the lead roll of Wooser in the comedy anime. Single NEW ORDER hits stores February 19th 2014 – read on for more details.
Voice actor and singer Mamoru Miyano recently released his 4th album PASSAGE on September 18th 2013. The popular voice actor is well known for voicing Dent (Pokemon) and Setsuna F. Seiei (Mobile Suit Gundam 00). This anime season, in addition to voicing Wooser, he voices lead characters Oda Nobunaga (Nobunaga the Fool) and Takeshi Nanase (Magical Warfare).
Anime Wooser's Hand-to-Mouth Life is adapted from manga by Usa Yoshiki and Fujinoki Tomoko. The comedy shorts follow Wooser an odd mascot like character who lives on the Internet and appears sweet and cute but has a corrupt heart. Usa Yoshiki is a member of group supercell.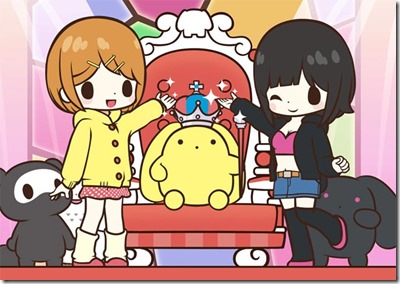 The anime aired its first season of 12 episodes starting October 2012 and its second season "Awakening Arc" started January 7th 2014 on TV Tokyo. Mamoru Miyano, the only professional voice actor in the cast, continues in the roll of Wooser and other supercell member singer Tia who provided season one's theme song continues in the roll of Yuu.
The anime is available on provider Crunchyroll – check our Crunchyroll updates page or hit the link for Wooser's Hand-to-Mouth Life for episodes and related stories.
Single NEW ORDER comes on one CD-only edition with 3 new songs. Most stores offer a bonus photo, while supplies last and varies by store.
Mamoru Miyano – NEW ORDER – release date February 19th 2014
Regular [CD] (¥1300)


[CD]
1. NEW ORDER
lyrics, music: STY

2. Kakusei Eternity
lyrics,composer: Koyama Toshi, arrangement: Takahashi Koichiro

3. Happy Happy Birthday
lyrics: Mamoru Miyano, music: Nakamura Jin, CJ Vanston
Mamoru Miyano Official website