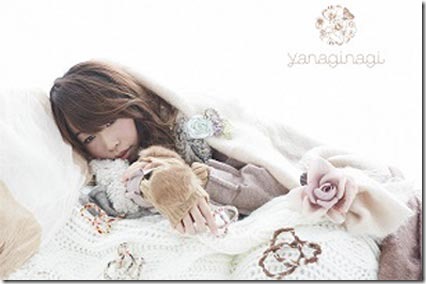 Nagi Yanagi (やなぎなぎ) officially announced her 8th single Tokohana (トコハナ) with tie-up as the ending theme for upcoming anime Black Bullet. Single Tokohana comes on two editions scheduled for release on June 4th 2014 – more early details and anime preview follow…
Singer and songwriter Nagi Yanagi most recently released single Mitsuba no Musubime ( 三つ葉の結びめ) on February 19th 2014. The title song has tie-up as the 2nd ending theme for anime Nagi no Asukara. Nagi Yanagi also provided the anime's first ending theme with her 6th single Aqua Terrarium (2013.11.20). Previously Nagi released her first album Euaru (エウアル) on July 3rd 2013 and she recently completed a one-man live tour 1st album Eurau encore that hit 5 venues across Japan.
Nagi Yanagi also recently collaborated on student support animated video with Shinkai Makoto and others for the Z-KAI education corporation. The video CROSSROAD features Nagi singing lyrics provided by Shinkai Makoto who also oversees the animation production. Watch the full 2-minute version released February 25th 2014 below.
Anime Black Bullet, adapted from light novels by Kanzaki Shiden, is set in the near future after a parasitic virus Gastrea has devastated mankind and forced those that remain behind metal walled cities. Some female children are born infected with the virus and these Cursed Children have super-human powers. Authorities form teams to fight the Gastrea with an Initiator (cursed children) and a Promoter who leads the Initiators. High school student Satomi Rentaro is a Promoter and along with initiator Aihara Enju and Rentaro's childhood friend Tendo Kisara are set on a mission to prevent Tokyo's destruction.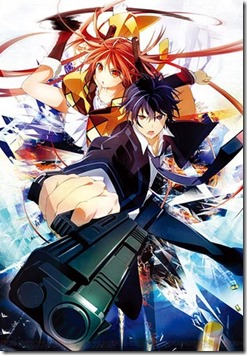 The anime features Aki Toyosaki (Seitenshi), Aoi Yuki (Hiruko), Yui Horie (Tendo Kisara), along with Yuuki Kaji (Satomi Rentaro) and Rina Hidaka (Aihara Enju). Anime Black Bullet begins airing in Japan on Tokyo MX and other digital channels April 8th 2014. No information yet on availability outside of Japan.
fripSide is providing the anime's opening theme with their new single "black bullet" (more details).
New single Tohohana comes on two editions (details subject to change),
– Limited with DVD containing footage captured during her solo tour 1st album Eurau encore.
– Regular CD-only.
Full track list, jacket covers, and possible bonuses will be updated when announced. Watch the trailer video for anime Black Bullet and student support video CROSSROAD both after the release details. *pre-order links will be active soon.
Nagi Yanagi – Tohohana – release date June 4th 2014
Limited [CD+DVD] (¥1800)

Regular [CD] (¥1200)

[CD]
1. Tohohana
2. undecided A
3. undecided B
4. Tohohana (off vocal)
5. undecided A (off vocal)
6. undecided B (off vocal)
[DVD]
1. Digest footage from 1st album Eurau encore tour
[CD]
1. Tohohana
2. undecided A
3. undecided B
4. Tohohana (off vocal)
5. undecided A (off vocal)
6. undecided B (off vocal)