Namie Amuro (安室奈美恵) revealed the details for her new single single Brighter Day with tie-up as the new theme song for Fuji TV drama FIRST CLASS (ファーストクラス). The single also includes coupling songs SWEET KISSES (CM song for Kose cosmetics OLEO D'OR) and Still Lovin' You (CM for Kose cosmetics ESPRIQUE). Single Brighter Day comes on two editions releasing November 12th 2014 – read on for more details and TVCM spots.
Namie Amuro continues her association with Kose cosmetics ESPRIQUE having provided the TVCM theme song for several years including digital single Neonlight Lipstick (2013.10.16) that was also included on her last single TSUKI (2014.01.29)(more details).
Most recently Namie Amuro released a ballad best album – Ballada – that includes her top 15 ballads as voted on by fans. Singles Love Story (2011.12.07), CAN YOU CELEBRATE? (1997.02.19), and TSUKI (2014.01.29) being the top 3. Album Ballada released June 4th 2014 and topped the charts for two weeks with four weeks in the top 10!
The main tie-up with her new single is theme song for Fuji TV drama FIRST CLASS staring Sawajiri Erika (沢尻エリカ) and featuring KAT-TUN member Yuichi Nakamaru. The drama follows Sawajiri Erika as a fashion magazine editor and the daily drama of producing the magazine.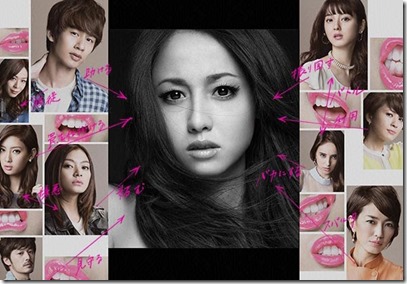 The drama began airing on Fuji TV 11:10pm April 19th 2014 with KAT-TUN providing the first theme song with their 22nd single In Fact (more details).
Single Brighter Day comes on two editions. Both editions add bonus b2-size poster (most stores, while supplies last) and a flyer for concert ticket purchase for her upcoming LIVE STYLE 2014 events (more details at her official website – links below).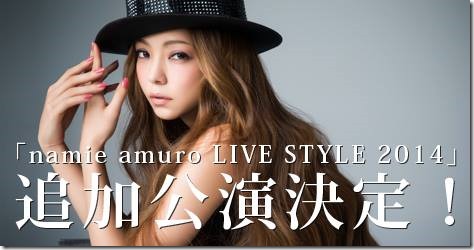 TVCM spots for Kose Cosmetics OLEO D'OR and Kose Cosmetics ESPRIQUE featuring Namie Amuro and the coupling songs after the release details – enjoy the song previews.
Namie Amuro – Brighter Day – release date November 12th 2014
Limited [CD+DVD] (¥1800)


Regular [CD] (¥1200)


[CD]
1. Brighter Day
2. SWEET KISSES
3. Still Lovin' You
4. Brighter Day (off vocal)
5. SWEET KISSES (off vocal)
6. Still Lovin' You (off vocal)
[DVD]
1. Brighter Day (music video)
2. SWEET KISSES (music video)
[CD]
1. Brighter Day
2. SWEET KISSES
3. Still Lovin' You
4. Brighter Day (off vocal)
5. SWEET KISSES (off vocal)
6. Still Lovin' You (off vocal)
Namie Amuro Official website (avex)