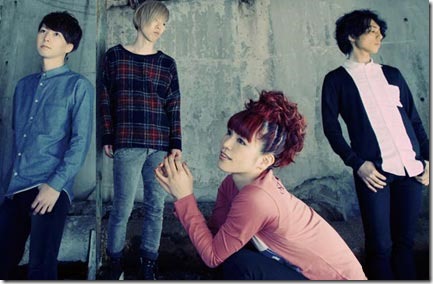 nano.RIPE has announced their 13th single Toumei na Sekai (透明な世界) with tie-up as the ending theme for upcoming anime GLASSLIP. The single comes on two editions scheduled for release on July 23rd 2014 – more early release details and anime preview video follow…
~ new anime PV revealed, features ED ~ ~ updated release details, PV revealed ~
Most recently band nano.RIPE released 3rd album Namida no Ochiru Sokudo (涙の落ちる速度) on January 8th 2014. The album includes singles Moshimo no Hanashi (2012.10.31, OP Bakuman), Kagefumi (2013.03.06, OP Hanasaku Iroha HOME SWEET HOME), Tsukihana (2013.05.22, ED The Devil is a Part-Timer!), and their most recent single Nanairo Biyori (2013.10.30, OP Non Non Biyori), and more for 14 total tracks.
Anime GLASSLIP is an original story from studio P.A.Works that follows six high school students who meet during summer break. The place is a small town where transfer student Okikura Kakeru comes for summer vacation and meets the other five for a fun, emotional, and hot summer experience.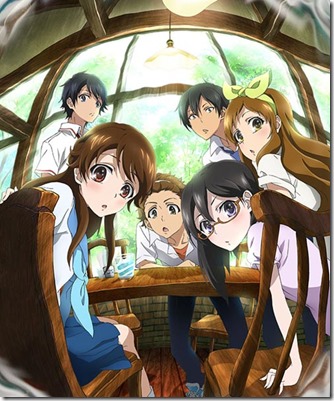 The anime features Ohsaka Ryota (Ace of the Diamond) as Okikura Kakeru and airs in Japan starting July 2014. Current trailer video follows below the release details.
Singer ChouCho provides the opening theme with her 10th single Natsu no hi to Kimi no Koe (夏の日と君の声).
Single Toumei na Sekai (透明な世界) comes on two editions (details subject to change). One set of target store bonuses announced:
– bonus CD (track) Star Chart – Acoustic – (Tower Records)
– bonus CD (track) Nanairo Biyori -Acoustic- (Animate)
Jacket covers, full track list and more will be announced – follow Comtrya Sugoi for updates.
nano.RIPE – Toumei na Sekai – release date July 23rd 2014
Limited [CD+DVD] (¥2200)


Regular [CD] (¥1300)


[CD]
1. Toumei na Sekai
2. undecided
3. undecided
4. undecided
[DVD]
1. Toumei na Sekai (music video)
2. undecided
[CD]
1. Toumei na Sekai
2. undecided
3. undecided
4. undecided