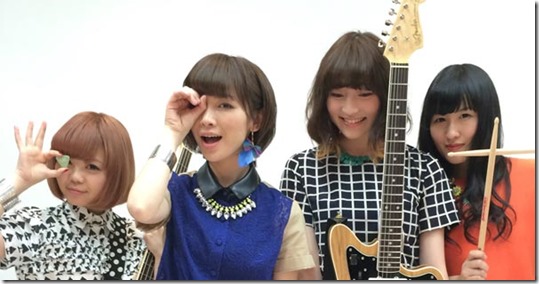 NEGOTO (ねごと) announced new double a-side single Ammonite! / Tasogare no Rhapsody (アンモナイト! / 黄昏のラプソディ). Its their 9th single and first for 2014. Single Ammonite! / Tasogare no Rhapsody comes on two editions scheduled for release on September 24th 2014 – read on for more details…
~ jacket covers and more revealed ~
Rock band NEGOTO most recently released mini-album Z"OOM on March 12th 2014 and they held the third of three one-man live events on July 20th 2014 Z"OOM in Z day at EX THEATER ROPPONGI. Previously they released single Synchromanica (シンクロマニカ) on November 13th 2013. Their 8th single was featured as the opening theme for anime Galilei Donna.
The band is hitting several of the summer music festivals and just performed August 3rd 2014 at ROCK IN JAPAN Fes 2014.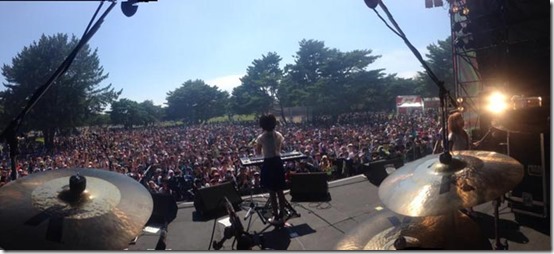 Single  Ammonite! / Tasogare no Rhapsody (アンモナイト! / 黄昏のラプソディ) comes on two editions. The Limited includes DVD with 5 live songs captured May 2nd 2014 during their Z"OOM in Y day at Mt.RAINER HALL Shibuya event limited to 300 fans.
Jacket covers and more details coming – follow Comtrya Sugoi for updates.
NEGOTO – Ammonite! / Tasogare no Rhapsody – release date September 24th 2014
Limited [CD+DVD] (¥1700)


Regular [CD] (¥1200)


[CD]
1. Ammonite!
2. Tasogare no Rhapsody
3. Re:myend! – Mizuki Masuda Remix –
[DVD]
1. Synchromanica 
2. Mayonaka no Anthem
3. Fuwari no Koto
4. Nagai Mabataki
5. Meikyuu Labyrinth
[CD]
1. Ammonite!
2. Tasogare no Rhapsody
3. Re:myend! – Mizuki Masuda Remix –