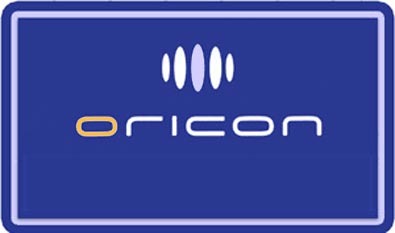 Korean actor/singer Kim Hyun Joong tops the singles charts with his 4th Japanese single HOT SUN selling over 83,000 copies. Rock band UVERworld lands in #2 with single 7 Kame no Ketsui (7日目の決意) – their 26th single and featured during their UVERworld ARENA LIVE 2013 winter tour.
Topping the albums chart is Hey! Say! JUMP with their 3rd album smart selling over 126,000 copies. Longtime rock group X JAPAN has a new greatest hits album in #2 and last week's #1 from Namie Amuro, her compilation album Ballada containing her best ballad songs, slips to #3.
The original soundtrack album FROZEN (Anna and the Snow Queen) continues its run but slipping to #5 after several weeks in the top 3. The album has now spent 15 straight weeks in the top 10.
Idol unit 9nine has their 3rd album MAGI9 PLAYLAND in the appropriate spot, #9!
Read on for the complete top 10 singles and albums charts.
Singles for  June 16th – 22nd 2014
| | | | | |
| --- | --- | --- | --- | --- |
| Rank |   Group/Artist | Single Title | Released | Sold |
| 1 | Kim Hyun Joong | HOT SUN | June 18th | 83,307 |
| 2 | UVERworld | 7 Kame no Ketsui | June 18th | 51,136 |
| 3 | Jin | daze / days | June 18th | 39,415 |
| 4 | 765PRO ALLSTARS | Ramune Iro Seishun | June 18th | 18,082 |
| 5 | Yusuke | Sunshine / MegaVolt | June 18th | 17,616 |
| 6 | Silent Siren | Lucky Girl | June 18th | 16,275 |
| 7 | Tohoshinki | Sweat / Answer | June 11th | 15,483 |
| 8 | Ayaka | Niji Iro | June 18th | 14,864 |
| 9 | F.CUZ | Feeling My Soul | June 18th | 12,482 |
| 10 | [Alexandros] | Adventure / Droshky! | June 18th | 10,153 |
---
Albums for June 16th – 22nd 2014
| | | | | |
| --- | --- | --- | --- | --- |
| Rank |   Group/Artist | Album Title | Released | Sold |
| 1 | Hey! Say! JUMP | smart | June 18th | 126,734 |
| 2 | X JAPAN | THE WORLD – X JAPAN Hatsu no Zensekai Best (Greatest Hits Album) | June 17th | 39,009 |
| 3 | Namie Amuro | Ballada | June 4th | 32,176 |
| 4 | Linkin Park | The Hunting Party | June 18th | 27,846 |
| 5 | Various Artists | FROZEN: Anna and the Snow Queen Soundtrack | March 12th | 25,075 |
| 6 | THE ALFEE | Alfee Get Requests! 2 | June 18th | 19,102 |
| 7 | DJ Makidai from EXILE | EXILE TRIBE PERFECT MIX | June 18th | 17,291 |
| 8 | KREVA | KX | June 18th | 16,643 |
| 9 | 9nine | MAGI9 PLAYLAND | June 18th | 16,621 |
| 10 | 10-FEET | RE: 6-feat | June 18th | 16,421 |
Previous Oricon Charts
Source: Oricon