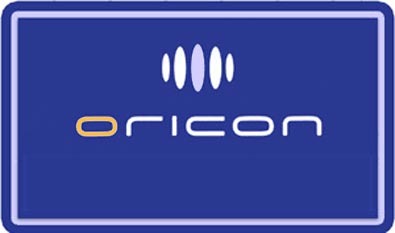 Arashi (嵐) tops the singles chart with their 43rd single GUTS! selling over 501,000 copies. The single has tie-up as the theme song for NTV drama Yowakute mo Katemasu ~ Seiji Sensei to Heppoko Koko Kyuji no Yabo ~ starring member Ninomiya Kazunari.
SPYAIR lands in the #9 spot with their 14th single Imagination with tie-up as the opening theme for new anime Haikyu!!.
The albums chart is topped by the FROZEN (Anna and the Snow Queen) original soundtrack selling another 152,000 copies. The popular animated movie sound track as been in the top 10 for 8 weeks in a row since it released in Japan on March 12th 2014.
Read on for the complete top 10 singles and albums charts.
Singles for April 28th – May 4th 2014
| | | | | |
| --- | --- | --- | --- | --- |
| Rank |   Group/Artist | Single Title | Released | Sold |
| 1 | Arashi | GUTS! | April 30th | 501,493 |
| 2 | S/mileage  | Mystery Night! / Eighteen Emotion | April 30th | 34,340 |
| 3 | Reiji Kotobuki (CV: Morikubo Shotaro) | Uta no Prince-sama Idol song Reiji Kotobuki | April 30th | 23,555 |
| 4 | King Cream Soda | Geragerapo no Uta | April 30th | 22,310 |
| 5 | Hojo Karenn (CV: Fuchigami Mai) | The iDOLM@STER CINDERELLA MASTER 028 | April 30th | 17,101 |
| 6 | NMB48 | Takane no Ringo  | March 26th | 16,952 |
| 7 | Kamiya Nao (CV: Matsui Eriko) | The iDOLM@STER CINDERELLA MASTER 027 | April 30th | 16,779 |
| 8 | Hoshi Syoko (CV: Matsuda Satsumi) | The iDOLM@STER CINDERELLA MASTER 026 | April 30th | 15,854 |
| 9 | SPYAIR | Imagination | April 30th | 15,359 |
| 10 | Johnny's WEST | Ei ja nai ka | April 23rd | 15,174 |
---
Albums for April 28th – May 4th 2014
| | | | | |
| --- | --- | --- | --- | --- |
| Rank |   Group/Artist | Album Title | Released | Sold |
| 1 | Various Artists | FROZEN: Anna and the Snow Queen Soundtrack | March 12th | 152,946 |
| 2 | May J. | Heartful Song Covers | March 26th | 21,093 |
| 3 | Tak Matsumoto | New Horizon | April 30th | 18,231 |
| 4 | Pharrell Williams | GIRL | April 30th | 14,534 |
| 5 | sukekiyo | IMMORTALIS | April 30th | 12,255 |
| 6 | Fukuyama Masaharu | HUMAN | April 2nd | 12,122 |
| 7 | Kiryu | Kyoka Suigetsu | April 30th | 10,473 |
| 8 | Choshinsei | 5 Years BEST BEAT | April 30th | 10,157 |
| 9 | Choshinsei | 5 Years BEST BALLAD | April 30th | 9,758 |
| 10 | Not yet | already | April 23rd | 9,087 |
Previous Oricon Charts
Source: Oricon