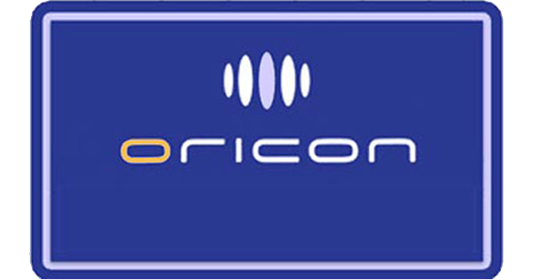 SMAP tops the singles charts this week with their 53rd single Top Of The World / Amazing Discovery selling over 122,000 copies. Perfume climbs to #2 with 20th single Cling Cling selling over 73,000 copies and idol unit C-ute rounds out the top 3 with The Power / Kanashiki Heaven selling 55,000 copies.
Girl rock band SCANDAL lands in the #5 spot with Yoake no Ryuseigun (夜明けの流星群) featured as the theme song for anime movie Pokemon The Movie XY "Diancie and the Cocoon of Destruction".
TOKIO tops the album charts with album HEART containing 30 songs selected by fan votes and celebrating their 20th anniversary. Kalafina lands in the #3 & #4 spots a with a pair of greatest hits albums THE BEST "Blue" and THE BEST "Red".
Continuing its run on the album charts – original soundtrack album FROZEN (Anna and the Snow Queen) has spent 19 straight weeks in the top 10.
Read on for the complete top 10 singles and albums charts.
Singles for  July 14th -20th 2014
| | | | | |
| --- | --- | --- | --- | --- |
| Rank |   Group/Artist | Single Title | Released | Sold |
| 1 | SMAP | Top Of The World / Amazing Discovery | July 16th | 122,850 |
| 2 | Perfume | Cling Cling | July 16th | 73,425 |
| 3 | C-ute | The Power / Kanashiki Heaven | July 16th | 55,570 |
| 4 | BTS | BOY IN LUV | July 16th | 42,494 |
| 5 | SCANDAL | Yoake no Ryuseigun | July 16th | 32,013 |
| 6 | Kyosuke Himuro | ONE LIFE | July 16th | 26,857 |
| 7 | U-KISS | LOVE ON U | July 16th | 20,346 |
| 8 | Nogizaka46 | Natsu no Free & Easy | July 9th | 17,701 |
| 9 | DEEP | Just The Way You Are | July 16th | 14,649 |
| 10 | Dorothy Little Happy | sky traveler | July 16th | 12,350 |
| 11 | Sonar Pocket | Saishuu Densha ~ missing you ~ | July 16th | 10,894 |
| 26 | Uesaka Sumire  | Kitare! Akatsuki no Doushi  | July 16th | 3,425 |
---
Albums for July 14th – 20th 2014
| | | | | |
| --- | --- | --- | --- | --- |
| Rank |   Group/Artist | Album Title | Released | Sold |
| 1 | TOKIO | HEART | July 16th | 41,156 |
| 2 | D-LITE (from BIGBANG) | D's Love | July 16th | 37,517 |
| 3 | Kalafina | THE BEST "Blue" | July 16th | 26,739 |
| 4 | Kalafina | THE BEST "Red" | July 16th | 25,589 |
| 5 | TEAM H | Driving to the highway | July 16th | 22,917 |
| 6 | Various Artists | FROZEN: Anna and the Snow Queen Soundtrack | March 12th | 19,307 |
| 7 | Oda Kazumasa | Oda Biyori | July 2nd | 17,524 |
| 8 | Tsuyoshi Nagabuchi | All Time Best 2014 | July 2nd | 16,935 |
| 9 | Amatsuki | Hello, World! | July 16th | 11,720 |
| 10 | Chris Hart | Heart Song II | June 25th | 11,014 |
Previous Oricon Charts
Source: Oricon