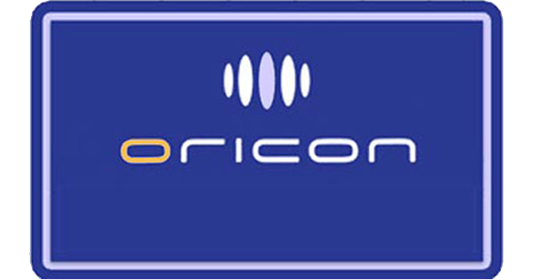 SKE48 tops the singles charts with 15th single Bukiyou Taiyou (不器用太陽) selling over 324,076 copies. Momoiro Clover Z lands in #3 with 12th single MOON PRIDE featured as opening theme for anime Sailor Moon Crystal. In #7 is OLDCODEX with 9th single Dried Up Youthful Fame with tie-up as opening theme for anime Free! – Eternal Summer.
Girls Generation stays atop the album charts with compilation album THE BEST. Original soundtrack album FROZEN (Anna and the Snow Queen) continues its run on the album charts spenting 21 straight weeks in the top 10.
Read on for the complete top 10 singles and albums charts.
Singles for  July 28th – August 3rd 2014
| | | | | |
| --- | --- | --- | --- | --- |
| Rank |   Group/Artist | Single Title | Released | Sold |
| 1 | SKE48 | Bukiyou Taiyou | July 30th | 324,076 |
| 2 | ONE OK ROCK | Mighty Long Fall / Decision | July 30th | 50,670 |
| 3 | Momoiro Clover Z | MOON PRIDE | July 30th | 50,340 |
| 4 | Juice=Juice  | Black Butterfy / Kaze ni Fukarete | July 30th | 37,008 |
| 5 | Busaiku | Titititerette Teretititi – Dare no Ketsu | July 27th | 27,824 |
| 6 | various artists | The Idolmaster Cinderella Master – We're the friends! | July 30th | 26,692 |
| 7 | OLDCODEX | Dried Up Youthful Fame | July 30th | 26,009 |
| 8 | LinQ | Natsukoi | July 30th | 24,533 |
| 9 | Tomoaki Maeno (Camus) | Uta no Prince-sama idol song | July 30th | 21,872 |
| 10 | DEMPA GUMI.inc | Chururi Chururira | July 30th | 19,798 |
| 11 | Leo Ieiri | Junjou  | July 30th | 13,019 |
| 19 | Haruka Tomatsu | Fantastic Soda!! | July 30th | 4,868 |
---
Albums for July 28th – August 3rd 2014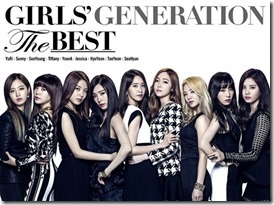 | | | | | |
| --- | --- | --- | --- | --- |
| Rank |   Group/Artist | Album Title | Released | Sold |
| 1 | Girls' Generation | THE BEST | July 23rd | 31,477 |
| 2 | JYJ | Just Us [Korean import] | July 30th | 16,866 |
| 3 | Ketsumeishi | KETSUNOPOLIS 9 | July 23rd | 14,165 |
| 4 | Various Artists | FROZEN: Anna and the Snow Queen Soundtrack | March 12th | 13,413 |
| 5 | various artists | The Prince of Tennis II Super Stars | July 30th | 8,551 |
| 6 | various artists | The Idolmaster Theater Harmony 01 | July 30th | 8,190 |
| 7 | various artists | The Idolmaster Theater Harmony 02 | July 30th | 7,992 |
| 8 | TOKIO | HEART | July 16th | 7,389 |
| 9 | PENTATONIX | PTX Vols 1 & 2 | July 30th | 6,755 |
| 10 | Oda Kazumasa | Oda Biyori | July 2nd | 6,670 |
Previous Oricon Charts
Source: Oricon