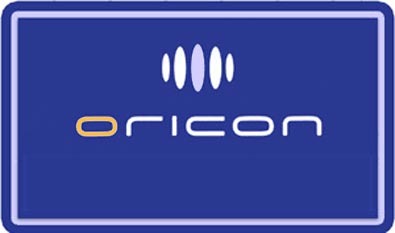 Nogizaka46 tops the singles charts with their 9th single Natsu no Free & Easy selling over 421,000 copies. Far back in 2nd and 3rd spots with only 110 copies separating idol group E-girls with single Anthem ~ WE ARE VENUS ~ and fictional idol group μ's (Muse) from anime Love Live! with single KiRa-KiRa Sensation! / Happy maker!.
Topping the album charts is PikaPika Fantajin – the 3rd album from Kyary Pamyu Pamyu with over 47,000 copies sold.
Read on for the complete top 10 singles and albums charts.
Singles for  July 7th – 13th 2014
| | | | | |
| --- | --- | --- | --- | --- |
| Rank |   Group/Artist | Single Title | Released | Sold |
| 1 | Nogizaka46 | Natsu no Free & Easy | July 9th | 421,622 |
| 2 | E-girls | Anthem ~ WE ARE VENUS ~ | July 9th | 49,207 |
| 3 | μ's (Muse) | KiRa-KiRa Sensation! / Happy maker! | July 9th | 49,099 |
| 4 | GLAY | BLEEZE | July 9th | 45,078 |
| 5 | BEE SHUFFLE | GuiGuiGui | July 9th | 26,843 |
| 6 | Ikimonogakari | Love Song ha Tomaranaiyo  | July 9th | 15,896 |
| 7 | KANJANI8 | Omoidama | July 2nd | 12,306 |
| 8 | The Gospellers | SING !!!!! | July 9th | 11,300 |
| 9 | AAA | Wake Up! | July 2nd | 6,325 |
| 10 | AXS | Vertical Innocence | July 9th | 6,220 |
| 11 | Aki Toyosaki | Kanae Tamae | July 9th | 5,307 |
---
Albums for July 7th – 13th 2014
| | | | | |
| --- | --- | --- | --- | --- |
| Rank |   Group/Artist | Album Title | Released | Sold |
| 1 | Kyary Pamyu Pamyu  | PikaPika Fantajin | July 9th | 47,695 |
| 2 | JUNHO (from 2PM) | FEEL | July 9th | 45,109 |
| 3 | Oda Kazumasa | Oda Biyori | July 2nd | 30,295 |
| 4 | Tsuyoshi Nagabuchi | All Time Best 2014 | July 2nd | 17,847 |
| 5 | Chris Hart | Heart Song II | June 25th | 16,450 |
| 6 | Kis-My-Ft2 | Kis-My-Journey | July 2nd | 15,887 |
| 7 | Various Artists | FROZEN: Anna and the Snow Queen Soundtrack | March 12th | 15,204 |
| 8 | w-inds. | Timeless | July 9th | 14,449 |
| 9 | UVERworld | Ø CHOIR | July 2nd | 10,679 |
| 10 | Namie Amuro | Ballada | June 4th | 8,655 |
Previous Oricon Charts
Source: Oricon