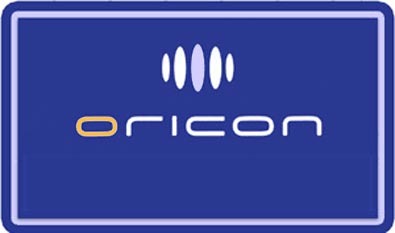 KANJANI8 tops the singles charts with their 26th single Omoidama (オモイダマ ) selling over 168,000 copies. The single has tie-up as the theme song for the Japan High School Baseball Championship 2014 (2014ABC) and TV Asahi program covering the games Netto Koshien (熱闘甲子園).
On top of the album charts is Kis-My-Ft2 with their 3rd album Kis-My-Journey selling over 245,000 copies.
Read on for the complete top 10 singles and albums charts.
Singles for  June 30th – July 6th 2014
| | | | | |
| --- | --- | --- | --- | --- |
| Rank |   Group/Artist | Single Title | Released | Sold |
| 1 | KANJANI8 | Omoidama | July 2nd | 168,866 |
| 2 | INFINITE | Last Romeo ~ Kimi ga Irebaii ~ | July 2nd | 47,262 |
| 3 | AAA | Wake Up! | July 2nd 2014 | 40,708 |
| 4 | miwa | Kimi ni Deaeta Kara | July 2nd | 25,025 |
| 5 | NEU | Hitori Janai | July 2nd | 14,614 |
| 6 | J Soul Brothers | R.Y.U.S.E.I. | June 25th | 9,402 |
| 7 | YUIKAORI | Intro Situation | July 2nd | 8,791 |
| 8 | Doll Elements | Kimi no Negai Kanaetai! | July 2nd | 6,763 |
| 9 | Tokyo Ska Paradise Orchestra | Wake Up! feat. ASIAN KUNG-FU GENERATION  | June 25th | 6,251 |
| 10 | Fukuda Kohei | Togekoe | April 2nd | 3,855 |
---
Albums for June 30th – July 6th 2014
| | | | | |
| --- | --- | --- | --- | --- |
| Rank |   Group/Artist | Album Title | Released | Sold |
| 1 | Kis-My-Ft2 | Kis-My-Journey | July 2nd | 245,782 |
| 2 | UVERworld | Ø CHOIR | July 2nd | 84,810 |
| 3 | Oda Kazumasa | Oda Biyori | July 2nd | 74,884 |
| 4 | Tsuyoshi Nagabuchi | All Time Best 2014 | July 2nd | 68,496 |
| 5 | Ayumi Hamasaki | Colours | July 2nd | 39,295 |
| 6 | Itano Tomomi | SxWxAxG | July 2nd | 19,863 |
| 7 | Chris Hart | Heart Song II | June 25th | 19,458 |
| 8 | Various Artists | FROZEN: Anna and the Snow Queen Soundtrack | March 12th | 18,494 |
| 9 | Namie Amuro | Ballada | June 4th | 12,900 |
| 10 | VIXX | DARKEST ANGELS | July 2nd | 12,332 |
Previous Oricon Charts
Source: Oricon