November 12, 2014
-
toyNN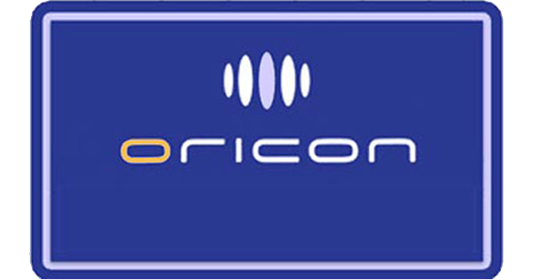 NMB48 tops the singles charts with 10th Rashikunai selling over 420,000 copies. The single features first time co-centers Yagura Fuuko (矢倉楓子) and Shiroma Miru (白間美瑠). Landing at #2 is Korean duo Tohoshinki (TVXQ) with Time Works Wonders selling over 106,000 copies. Upcoming idol group Shiritsu Ebisu Chugaku hits #3 with great support for their single Haitateki!.
Anime tied releases have Ling Tosite Sigure with 4th single Enigmatic Feeling (OP PSYCHO-PASS 2) landing in #8 and Sonar Pocket with single Egao no Riyu. / GIRI GIRI at #12 (GIRI GIRI, OP World Trigger).
KANJANI8 tops the album charts with album Kanjanizm selling over 294,000 copies. Idol unit DiVA's final album DIVA lands at #8.
Read on for the complete top 10 singles and albums charts.
Singles for November 3rd – 9th 2014
| | | | | |
| --- | --- | --- | --- | --- |
| Rank |   Group/Artist | Single Title | Released | Sold |
| 1 | NMB48 | Rashikunai | Nov 5th | 420,326 |
| 2 | Tohoshinki | Time Works Wonders | Nov 5th | 106,970 |
| 3 | Shiritsu Ebisu Chugaku | Haitateki! | Nov 5th | 59,009 |
| 4 | Dream | Darling | Nov 5th | 24,838 |
| 5 | Porno Graffitti | One Human Show Amai Maboroshi | Nov 5th | 21,253 |
| 6 | Yusuke | Kimi / Hitotsu | Nov 5th | 18,870 |
| 7 | Up Up Girls | Beautful Dreamer / Zenryoku! Pump UP!! Ultra Mix / Itadaki wo Mezase! | Nov 4th | 14,603 |
| 8 | Ling Tosite Sigure | Enigmatic Feeling | Nov 5th | 12,116 |
| 9 | Nogizaka46 | Nandome no Aozora ka?  | Oct 8th | 12,038 |
| 10 | CODE-V | Never Ending Story | Nov 5th | 11,987 |
| 12 | Sonar Pocket | Egao no Riyu. / GIRIGIRI | Nov 5th | 10,922 |
---
Albums for November 3rd – 9th 2014
| | | | | |
| --- | --- | --- | --- | --- |
| Rank |   Group/Artist | Album Title | Released | Sold |
| 1 | KANJANI8 | Kanjanizm  | Nov 5th | 294,180 |
| 2 | GLAY | MUSIC LIFE | Nov 5th | 57,428 |
| 3 | Sheena Ringo | Hi Izuru Tokoro | Nov 5th | 42,638 |
| 4 | Mika Nakashima | TEARS (Best Singles) | Nov 5th | 34,259 |
| 5 | Mika Nakashima | DEARS (Best Singles) | Nov 5th | 30,372 |
| 6 | Taylor Swift | 1989 | Oct 29th | 26,981 |
| 7 | Arashi | THE DIGITALIAN  | Oct 22nd | 24,015 |
| 8 | DiVA | DIVA | Nov 5th | 14,731 |
| 9 | Hata Motohiro | evergreen | Oct 29th | 10,266 |
| 10 | Gesu no Kiwami Sugoiyo | Miryoku ga Sugoiyo | Oct 29th | 8,853 |
Previous Oricon Charts
Source: Oricon