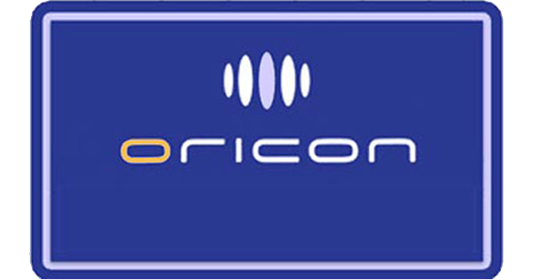 AKB48 tops the weekly singles charts with Kiboteki Refrain selling over 1.1 million copies. Their 38th single keeps the mega idol group's amazing streak of 1+million selling singles going. E-girls lands in #2 with single Mr. Snowman and anime/game Love Live! character unit lily white climbs into #3 with Aki no Anata no Sora Toku.
Special collaboration FLOW X GRANRODEO single 7 -seven- lands at #10 – the title song is featured as the ending theme for popular anime The Seven Deadly Sins.
Korean group BIGBANG tops the album charts with BEST OF BIGBANG 2006-2014 (Japan) selling over 120,000 copies. Kana Nishino with her 5th original album with LOVE stays at #2. Greatest hits album from SPYAIR lands in #3 and character song album from unit HoneyWorks consisting of voice actors such as Aki Toyosaki, Hiroshi Kamiya, and many others climbs to #4.
Read on for the complete top 10 singles and albums charts.
Singles for November 24th – 30th 2014
| | | | | |
| --- | --- | --- | --- | --- |
| Rank |   Group/Artist | Single Title | Released | Sold |
| 1 | AKB48 | Kiboteki Refrain | Nov 26th | 1,130,312 |
| 2 | e-girls | Mr. Snowman | Nov 26th | 43,653 |
| 3 | lily white | Love Live! unit single 3rd session | Nov 26th | 40,116 |
| 4 | Tokyo Performance Doll | Dream Trigger | Nov 26th | 33,012 |
| 5 | Babyraids | Tora Tora Tiger!! | Nov 26th | 31,171 |
| 6 | DEMPA GUMI.inc | Denpari Night | Nov 26th | 28,806 |
| 7 | Mr. Children | Ashioto – Be Strong | Nov 19th | 21,862 |
| 8 | Lovely DOLL | Bargain girl | Nov 26th | 19,129 |
| 9 | Afilia Saga | Japonesuku x Romanesque | Nov 26th | 18,001 |
| 10 | FLOW x GRANRODEO | 7 -seven- | Nov 26th | 15,327 |
---
Albums for November 24th – 30th 2014
| | | | | |
| --- | --- | --- | --- | --- |
| Rank |   Group/Artist | Album Title | Released | Sold |
| 1 | BIGBANG | BEST OF BIGBANG 2006-2014 | Nov 26th | 120,442 |
| 2 | Kana Nishino | with LOVE | Nov 12th | 28,491 |
| 3 | SPYAIR | BEST | Nov 26th | 26,627 |
| 4 | HoneyWorks | Bokujya Dame desuka? – "Kokuhaku Jikko Iinkai" Character Songs | Nov 26th | 26,509 |
| 5 | FLOWER FLOWER | Mi (実) | Nov 26th | 23,047 |
| 6 | One Direction | FOUR | Nov 19th | 19,966 |
| 7 | Taylor Swift | 1989 | Oct 29th | 10,705 |
| 8 | Nakayama Yuma | Chapter 1 | Nov 26th | 10,003 |
| 9 | Chris Hart | Christmas Hearts | Nov 12th | 9,677 |
| 10 | VA | NARUTO Super Sounds | Nov 26th | 9,013 |
Previous Oricon Charts
Source: Oricon