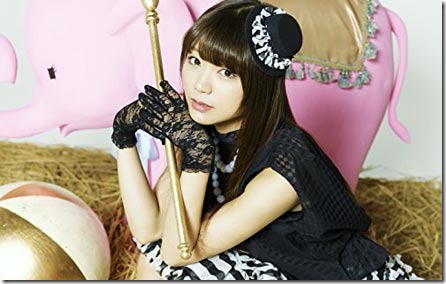 Suzuko Mimori (三森すずこ) revealed more details for new single Seiippai, Tsutaetai! (せいいっぱい、つたえたい !) – jacket covers, bonuses, and more unveiled. Her 4th single (5th overall) is featured as the opening theme for anime Magimoji Rurumo (まじもじるるも) and Suzuko Mimori voices lead character Rurumo in the magical comedy anime. Single Seiippai Tsutaetai! comes on two editions hitting stores August 6th 2014 – updated details, audio preview, and more follows.
Singer, voice actress, idol, and novelist Suzuko Mimori (27) most recently released her 1st album Suki (好きっ) on April 2nd 2014. The album commemorated her 1st anniversary since her solo debut and includes singles, coupling tracks, and new songs for 14 total tracks.
She is also a member of the of fictional idol group μ's (Muse) from the Love Live! School Idol Project and voices character Umi Sonoda.
Anime Magimoji Rurumo (まじもじるるも) is adapted from manga by Watanabe Wataru (also responsible for manga and current anime Yowapeda). The magical slapstick comedy follows Shibaki Kouta the #1 pervert in his school who receives magical tickets tied to a demoted witch Rurumo. Each ticket can be used as a wish and as part of her re-training Rurumo must grant the wishes.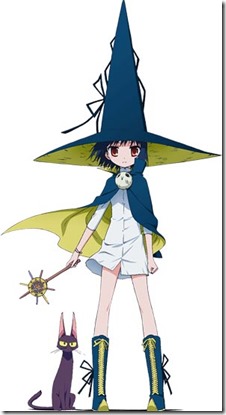 Animation production by JCStaff and airs starting July 9th 2014 in Japan. Outside of Japan provider Crunchyroll is simulcasting the anime – check our Crunchyroll updates page or hit the link for Magimoji Rurumo for episodes and related stories.
Yurika Endo (遠藤ゆりか) provides the anime's ending theme with her 2nd single Futari no Chronostasis  (more details).
Suzuko Mimori will hold several mini-live and high-touch events Jingle Child Mov.4 to commemorate the launch of the new single. Participation is via ticket lottery with ticket application given to purchasers of either edition of the new single at target stores – animate, Gamers, and others (check your store),
– August 24th 1:00pm, 3:30pm, & 6:00pm Tokyo (details revealed to lottery winners).
– September 7th 2014 1:00pm, 3:30pm, & 6:00pm Osaka (details revealed to lottery winners).
Single Seiippai Tsutaetai! comes on two editions. Limited includes bonus Binaural recorded anime drama CD, deluxe booklet, and artist theme jacket cover. Regular edition comes with anime themed jacket cover. Most stores offer a photo bonus while supplies last and image varies by store.
Audio preview below and anime trailer video featuring opening theme follows after the release details.
Suzuko Mimori – Seiippai, Tsutaetai! (せいいっぱい、つたえたい !) – release date August 6th 2014
Limited [CD2+DVD] (¥1850)


Regular [CD] (¥1250)


[CD]
1. Seiippai Tsutaetai!
lyrics: Omori Shouko, music: Saito Yoshihiro
(preview)

2. Junjou Da DanDan
lyrics: Shihori, music: Komatsu Kazuya

3. Seiippai Tsutaetai! (off vocal)
4. Junjou Da DanDan (off vocal)
[DVD]
1. Seiippai Tsutaetai! (music video)
2. making-of music video footage
[CD2]
1. Binaural recorded anime drama

[CD]
1. Seiippai Tsutaetai!
2. Junjou Da DanDan
3. Seiippai Tsutaetai! (off vocal)
4. Junjou Da DanDan (off vocal)
Suzuko Mimori official website