December 30, 2015
-
toyNN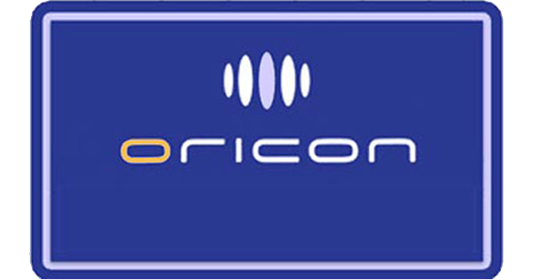 AKB48 tops the final singles chart of 2015 with Kuchibiru ni Be My Baby now with a three week total pushing it over the 1 million copies sold mark. Their 42nd single is the graduation single for 1st gen member Takahashi Minami.
In 2nd spot is L'arc-en-Ciel with Wings Flap their first single release in over four years. Rounding out the top three is unit Lily White (Suzuko Mimori, Iida Riho, Kusuda Aina) from the Love Live! School Idol Project with Omoide Ijyoni Naritakute featured in their smart phone game.
Topping the last album chart of the year is Fukuyama Masaharu with greatest hits release Fuku no Oto selling over 178,000 copies. back number slips to #2 with 5th original album Chandelier selling a three week total over 262,000 copies. 
Read on for the complete top 10 singles and albums charts.
Singles for December 21st – 27th 2015
| | | | | |
| --- | --- | --- | --- | --- |
| Rank |   Group/Artist | Single Title | Released | Sold |
| 1 | AKB48  | Kuchibiru ni Be My Baby  | Dec 9th | 70,788 |
| 2 | L'arc-en-Ciel | Wings Flap | Dec 23rd | 52,071 |
| 3 | Lily White (Suzuko Mimori, Iida Riho, Kusuda Aina) | Omoide Ijyoni Naritakute (Love Live!) | Dec 23rd | 40,750 |
| 4 | E-girls | Merry x Merry Xmas | Dec 23rd | 31,246 |
| 5 | Ryuseitai (VA) | Ensemble Stars! Unit song vol. 5 | Dec 23rd | 29,569 |
| 6 | HISTORY | LOST | Dec 23rd | 24,857 |
| 7 | 2wink (Hinata Aoi & Yuta Aoi) | Ensemble Stars! Unit song vol. 6 | Dec 23rd | 21,760 |
| 8 | VOICE by Iyami feat. Osomatsu 6 | SIX SAME FACES ~Konya Hasaiko!!!!! | Dec 16th | 16,305 |
| 9 | MAG!C☆PRINCE | Zettai☆Aishiteru! | Dec 23rd | 14,154 |
| 10 | Fujita Nana | Migiashi Evidence  | Dec 23rd | 12,378 |
---
Albums for December 21st – 27th 2015
| | | | | |
| --- | --- | --- | --- | --- |
| Rank |   Group/Artist | Album Title | Released | Sold |
| 1 | Fukuyama Masaharu | Fuku no Oto | Dec 23rd | 178,428 |
| 2 | back number | Chandelier | Dec 9th | 34,944 |
| 3 | THE ALFEE | Sanmi Ittai | Dec 23rd | 29,131 |
| 4 | Reiji Kotobuki (CV: Shotaro Morikubo), Sho Kurusu (CV: Hiro Shimono) | Uta no Prince-sama Theater Shining Every Buddy! | Dec 23rd | 18,149 |
| 5 | Motohiro Hata | Ao no Kokei | Dec 16th | 15,505 |
| 6 | JUJU | WHAT YOU WANT | Dec 9th | 14,293 |
| 7 | Gen Hoshino | YELLOW DANCER | Dec 2nd | 11,802 |
| 8 | C-ute | Cmaj9 | Dec 23rd | 11,325 |
| 9 | VA | The Idolm@ster Live Theater Dreamers 04 | Dec 23rd | 10,122 |
| 10 | Matsuda Seiko | We Love SEIKO ~ 35th Anniversary All Time Best 50 Song ~ | Dec 9th | 9,998 |
Previous Oricon Charts
Source: Oricon