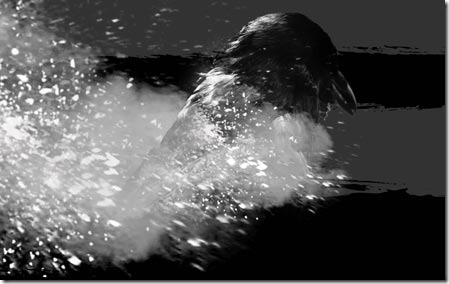 Composer Yoko Kanno along with Shinichiro Watanabe are getting ready to release the OST for upcoming anime Zankyo no Terror (Terror in Resonance) and revealed the jacket cover, full track list, and audio previews. The music was recorded in April at studio in Iceland to give it "the air of the north even when its summer – Yoko Kanno". The Zankyo no Terror Original Soundtrack is scheduled for release on July 9th 2014 – all the details and previews follow…
~ OST 2 announced ~
Famous composer Yoko Kanno has provided the music for iconic Cowboy Bebop and Macross anime series and movie(s). More recently she provided the music for Kids on the Slope and Space Dandy with its second season coming this Summer 2014 season.
For Terror in Resonance she again teams up with equally famous anime director Shinichiro Watanabe (Cowboy Bebop, Kids on the Slope, Space Dandy, Samurai Champloo).
Anime Terror in Resonance (Zankyo no Terror), an original anime from studio MAPPA, is directed by Shinichiro Watanabe with character designs by Kazuto Nakazawa (Samurai Champloo). The anime's story introduction says "On a summer day a massive terrorist bombing* stuck Tokyo. The culprits were just two boys who wish to wake-up this complacent nation from its slumber. The boys known as "Sphinx" begin a grand game that engulfs all of Japan".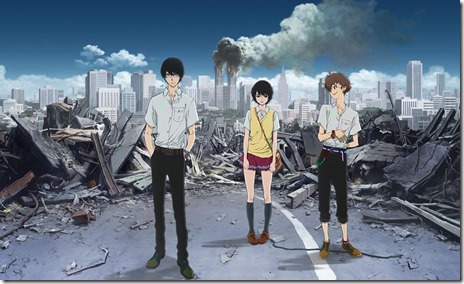 The anime begins airing in Japan July 10th 2014 on Fuji TV in its Noitamina time slot. Outside of Japan the anime has premieres during Anime Expo in Los Angeles and Japan Expo Paris on July 5th 2014. Anime provider Funimation.com has licensed the anime and will simulcast the series for North American fans.
Yoko Kanno is also composing the opening and ending theme songs in collaboration with each performing artist writing the lyrics – Yuuki Ozaki from Galileo Galilei with song Trigger and Aimer with song Dareka, Umi wo (誰か、海を。).
The Zankyo no Terror Original Soundtrack with music by Yoko Kanno comes on one CD-only edition. Most stores offer special shopping bag for your purchase: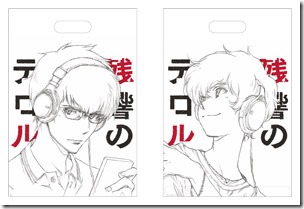 Aniplex+ shop has additional bonus special illustrated LP jacket cover: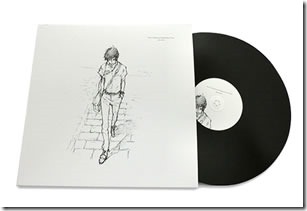 Other stores have additional bonuses: Tower Records (jacket size photo stickers), HMV (Illustrated postcard),
Noitamina shop (photo).
Audio previews in-line below.
Yoko Kanno – Zankyo no Terror Original Soundtrack – release date July 9th 2014
Regular [CD] (¥3000)


 
[CD]
1. lolol

(preview)

2. von (feat. Arnor Dan)
3. ess
4. saga
5. fugl
6. hanna (feat. Hanna Berglind)
7. veat

(preview)

8. lava (feat. POP ETC.)
9. walt

(preview)

10. birden (feat. Arnor Dan)

(preview)

11. Fa
12. nc17
13. is (feat. Ryo Nagano)
14. 22 (feat. Ryo Nagano)
15. seele
16. lev low
17. ili lolol
18. bless (feat Arnor Dan)

 
Zankyo no Terror (Terror in Tokyo) official website