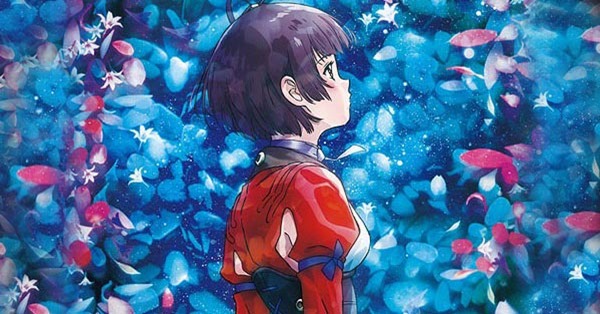 Aimer (エメ) with chelly (EGOIST) unveiled the preview music video for new single ninelie. Released as Aimer's 9th single its featured as ending theme for anime KABANERI OF THE IRON FORTRESS  (Kotetsujo no Kabaneri, 甲鉄城のカバネリ). Single ninelie comes on three editions hitting stores May 11th 2016.
The single is also a collaboration with Sawano Hiroyuki who produces the title track and coupling track Through My Blood <AM>. Aimer and Sawano have collaborated on multiple songs and releases including album UnChild (2014.06.25) and single StarRingChild (2014.05.21) featured as theme for OVA Mobile Suit Gundam UC Unicorn #7.
Anime KABANERI OF THE IRON FORTRESS (Kotetsujo no Kabaneri, 甲鉄城のカバネリ) is an original story from WIT studio and along with director Araki Tetsuro plus music director Sawano Hiroyuki and others reunites the team that brought hit anime Attack on Titan.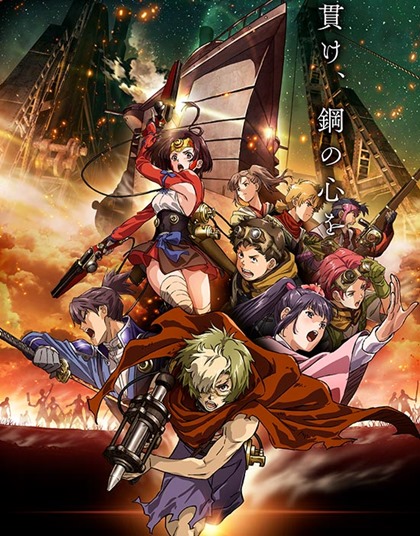 The steampunk themed story has humans living in walled fortress stations protected from the "Kabane" – zombies with steel hearts. Humans can only travel between stations on massive armored trains. The anime airs on the Fuji TV Noitamina time-slot starting April 7th 2016 in Japan and streamed on Amazon Prime Video world-wide. (note episode #2 was delayed a week due to earthquake coverage).
Unit EGOIST  provides the opening theme of the same name KABANERI OF THE IRON FORTRESS.
Single ninelie comes on three editions. Limited Pressing anime features drawn jacket cover and available through September 2016. Most stores offer First Press bonus double-side poster with either edition while supplies last.
Preview music video and anime trailer after the release details.
Aimer – ninelie – release date May 11th 2016
Limited [CD+DVD] (¥1500)


Limited Pressing Anime [CD+DVD] (¥1500)


[CD]
1. ninelie (with chelly)
2. Through My Blood <AM>
3. Spica (スピカ)
4. ninelie (TV-size)
5. ninelie (off vocal)

[DVD]  
1. ninelie (music video)

[CD]
1. ninelie (with chelly)
2. Through My Blood <AM>
3. Spica
4. ninelie (TV-size)
5. ninelie (off vocal)

[DVD]  
1. anime ending animation (textless)

Regular [CD] (¥1250)


[CD]
1. ninelie (feat. chelly)
2. Through My Blood <AM>
3. Spica
4. ninelie (TV-size)
5. ninelie (off vocal)
KABANERI OF THE IRON FORTRESS official site
Music Jacket Award 2016 (Japan)