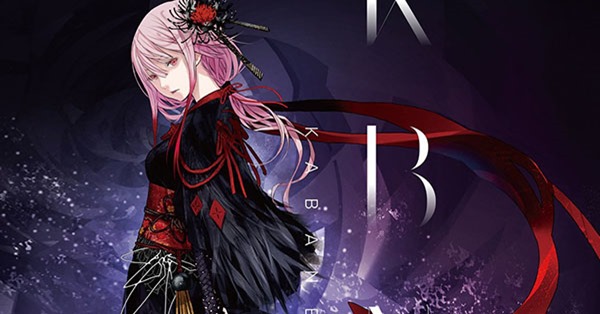 EGOIST recently updated the release details for new single KABANERI OF THE IRON FORTRESS – jacket covers, CD & DVD track list, and more unveiled. Their 7th single has tie-up as opening theme for anime KABANERI OF THE IRON FORTRESS  (Kotetsujo no Kabaneri, 甲鉄城のカバネリ). The single comes on two editions hitting stores May 25th 2016.
~ Preview music video revealed ~
Unit EGOIST consists of the talented composer/producer ryo (supercell) with vocals provided by chelly. Most recently they released 6th single Reloaded (リローデッド) on November 11th 2015. The single includes three theme songs for the Project Itoh series of anime films: Empire of Corpses (theme Door) premiered October 2nd 2015, Harmony (theme Ghost of a smile) premiered November 13th 2015, and final film Genocidal Organ (theme Reloaded) suffered a production delay until late 2016 when studio Manglobe filed for bankruptcy.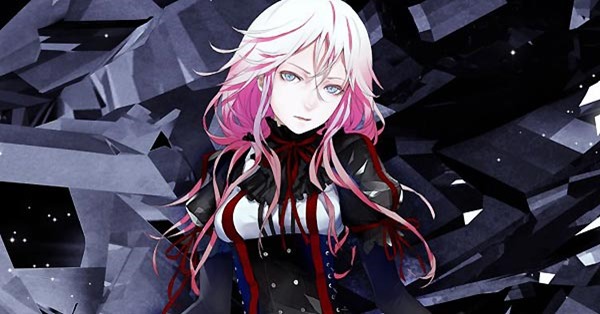 Anime KABANERI OF THE IRON FORTRESS (Kotetsujo no Kabaneri, 甲鉄城のカバネリ) is an original story with scripts by Okouchi Ichiro (Code Geass), character design by Mikimoto Haruhiko (Gunbuster), and directed by Araki Tetsuro. Music director Sawano Hiroyuki and production studio WIT further reunite the team that brought hit anime Attack on Titan.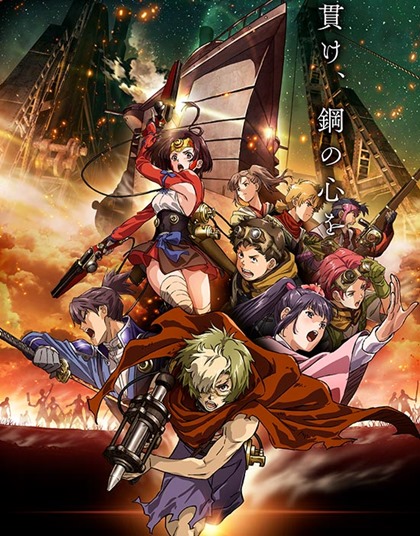 The steampunk themed story has humans living in walled fortress stations protected from the "Kabane" – zombies with steel hearts. Humans can only travel between stations on massive armored trains. The anime airs on the Fuji TV Noitamina time-slot starting April 7th 2016 in Japan and streamed on Amazon Prime Video world-wide. (note episode #2 was delayed a week due to earthquake coverage).
Ending theme ninelie provided by special collaboration of Aimer with chelly.
Single KABANERI OF THE IRON FORTRESS comes on two editions (details subject to change). Limited adds drawn anime wide-cap sticker. First Press versions add double-sided poster bonus at most stores while supplies last. *DVD contents updated
Anime trailer featuring both theme songs all after the release details.
EGOIST – KABANERI OF THE IRON FORTRESS – release date May 25th 2016
Limited [CD+DVD] (¥1574)


Regular [CD] (¥1204)


[CD]
1. KABANERI OF THE IRON FORTRESS
2. It's all about you
3. KABANERI OF THE IRON FORTRESS (TV size)
4. KABANERI OF THE IRON FORTRESS (off vocal)

[DVD]        
1. KABANERI OF THE IRON FORTRESS (original movie)
2. KABANERI OF THE IRON FORTRESS (Marashi Piano Ver.)
3. anime opening animation (textless)
4. prequel anime opening animation (textless)

[CD]
1. KABANERI OF THE IRON FORTRESS
2. It's all about you
3. KABANERI OF THE IRON FORTRESS (TV size)
4. KABANERI OF THE IRON FORTRESS (off vocal)