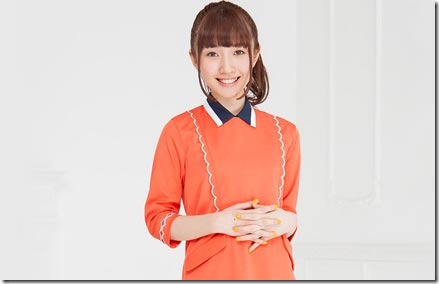 Yurika Endo (遠藤ゆりか) recently announced new single Futari no Chronostasis (ふたりのクロノスタシス) with tie-up as the ending theme for upcoming anime Magimoji Rurumo (まじもじるるも). She also voices supporting character Kujirai Tanako in the magical comedy anime. Her 2nd single Futari no Chronostasis comes on two editions scheduled for release on August 6th 2014 – more details follow…
~ jacket covers and PV revealed ~
Singer and voice actor Yurika Endo released her debut solo single Monochrome Overdrive on February 5th 2014. The single's featured as the ending theme for anime Z/X IGNITION plus the rookie voice actress voices supporting character Aina Mikage in the anime.
She's also providing the ending theme Tasogare Juvenile for PS3 and PSVita game Mazu kōshoku kasoke gekitai (魔都紅色幽撃隊). The song will be included on game soundtrack CD scheduled for release in June 2014. PV music video below release details.
Yurika Endo (19) was a finalist at the 6th Anison Grand Prix 2012 and was awarded the Grand Prix at the 2nd Pony Canyon Voice Audition Grand Prix 2012. She made her singing debut as one part of YURI*KARI with fellow Pony Canyon rookie Karin Takahashi. The duo released their first single Kimi to Futari (2013.04.17) with tie-up as the ending theme for anime The Severing Crime Edge.
Anime Magimoji Rurumo (まじもじるるも) is adapted from manga by Watanabe Wataru (also responsible for manga and current anime Yowapeda). The magical slapstick comedy follows Shibaki Kouta the #1 pervert in his school who receives magical tickets tied to demoted witch Rurumo. Each ticket can be used as a wish and as part of her re-training Rurumo must grant the wishes.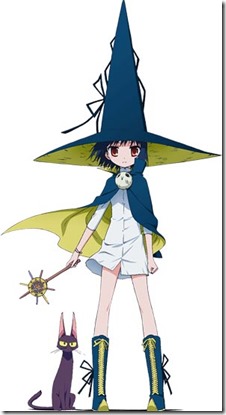 Animation production will be handled by JCStaff and it begins airing July 2014 in Japan.
Suzuko Mimori (三森すずこ) provides the anime's opening theme with her 5nd single Seiippai Tsutaetai! (せいいっぱい、つたえたい !) with plus she'll voice lead character Rurumo (more details).
Single Futari no Chronostasis comes on two editions (details subject to change). Most stores offer purchase bonus photo or other while supplies last and varies by store. More details coming – follow Comtrya Sugoi for updates.
Yurika Endo – Futari no Chronostasis – release date August 6th 2014
Limited [CD+DVD] (¥1667)


Regular [CD] (¥1204)


[CD]
1. Futari no Chronostasis
2. undecided
3. Futari no Chronostasis (off vocal)
4. undecided (off vocal)
[DVD]
1. Futari no Chronostasis (music video)
[CD]
1. Futari no Chronostasis
2. undecided
3. Futari no Chronostasis (off vocal)
4. undecided (off vocal)
ED Tasogare Juvenile for PS3 and PSVita game Mazu kōshoku kasoke gekitai (魔都紅色幽撃隊)