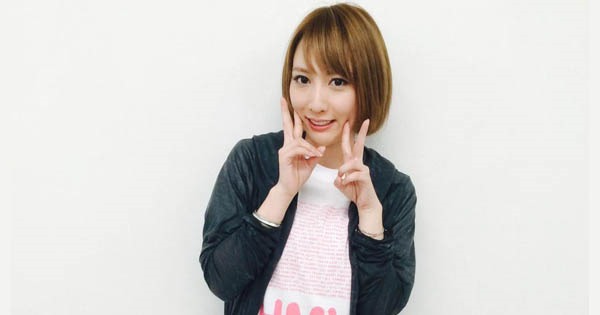 Aoi Eir (藍井エイル) recently announced new album D'AZUR planned to include four singles, limited release songs, and more. 3rd album D'AZUR planned for three editions scheduled for release on June 24th 2015. Read on for more details and TVCM spot.
~ jacket covers and more updated ~
Singer and songwriter Aoi Eir (Eir Aoi) released 2nd album AUBE about a year and a half ago on January 29th 2014. Since she has released four singles,
– 10th Lapis Lazuli (ラピスラズリ) (2015.04.22) ED anime The Heroic Legend of Arslan (Arslan Senki).
– 9th GENESIS (2015.02.18) ED season 2 anime Aldnoah.ZERO.
– 8th Tsunagaru Omoi (ツナガルオモイ) (2014.11.14) theme TBS TV show Rank Oukoku (Rank Kingdom).
– 7th IGNITE (2014.08.20) OP anime Sword Art Online Phantom Bullet (SAO II).
She also released digital single,
– Cynthia no Hikari (2015.03.25) OP game Sword Art Online – Lost Song
Her upcoming live tour Eir Aoi LIVE TOUR 2015 – BEYOND THE LAPIS – planned for 9 performances with 3 already sold out,
– May 24th 2015 4:30pm DARWIN Sendai (sold out)
– May 30th 2015 4:30pm club GRINDHOUSE Tokushima (sold out)
– May 31st 2015 4:30pm vanvan V4 Kanazawa (sold out)
– June 4th 2015 6:30pm Namiki Junction Hiroshima
– June 7th 2015 4:00pm Namba Hatch Osaka
– June 10th 2015 6:15pm Bottom Line Nagoya
– June 14th 2015 4:15pm DRUM LOGOS Fukuoka
– June 18th 2015 6:30pm PENNY LANE 24 Sapporo
– June 27th 2015 4:00pm Toyosu PIT
Album D'AZUR comes on three editions (details subject to change). Limited A and B include similar contents on bonus disk plus each includes a photo booklet. First Press Regular edition has planned bonus.
Full track list, jacket covers, and more details coming!
TVCM spots for new album D'AZUR and 10th single Lapis Lazuli after the release details.
Aoi Eir – D'AZUR – release date June 24th 2015
Limited A [CD+BD] (¥3704)


Limited B [CD+DVD] (¥3426)


[CD]
1. Lapis Lazuli
2. Cynthia no Hikari
3. GENESIS
4. Tsunagaru Omoi
5. IGNITE
6. – ? undecided
[BD]
contents undecided
[CD]
1. Lapis Lazuli
2. Cynthia no Hikari
3. GENESIS
4. Tsunagaru Omoi
5. IGNITE
6. – ? undecided
[DVD]
contents undecided
Regular [CD] (¥2778)


 
[CD]
1. Lapis Lazuli
2. Cynthia no Hikari
3. GENESIS
4. Tsunagaru Omoi
5. IGNITE
6. – ? undecided