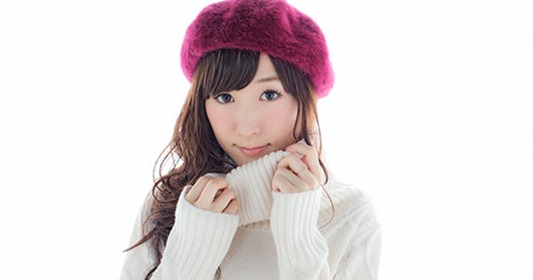 Choucho provides the opening theme BLESS YoUr NAME for upcoming anime High School DxD BorN. It's the 3rd season of the harem-ecchi anime directed by Yanagisawa Tetsuya (Heaven's Lost Property). Her 11th single also includes coupling track Hello, Hello, Hello featured as theme for game from the Senran Kagura franchise. Single BLESS YoUr NAME comes on one CD-only edition hitting stores April 15th 2015. Read on for more details and anime trailer.
~ updated details ~
Most recently singer / songwriter ChouCho released limited acoustic single transient blue available at event venues for her ChouCho LIVE 2015 ~ whitepetals ~ held February 27th and 28th 2015 at duo MUSIC EXCHANGE Shibuya.
She released 10th single Natsu no hi to Kimi no Koe (夏の日と君の声) with tie-up as opening theme for anime GLASSLIP on August 6th 2014.
Anime High School DxD BorN is the 3rd season of the anime adapted from light novels by Ishibuni Ichiei (illustrated by Miyama-Zero). The story continues around lecherous high school student Hyodo Issei reincarnated as a devil after being killed by a girl on his first date. The prettiest girl at school, Gremory Rias is also a devil and Hyodo is her underling.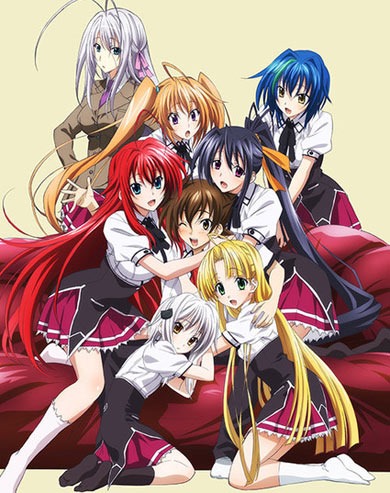 The anime features Yuuki Kaji as Hyodo and Yoko Hikasa as Gremory plus AKB48 idol/General Manager Minami Takahashi voices supporting character Kuroka. Premiere is April 4th 2015 on AT-X and April 6th 2015 on Tokyo MX. Outside of Japan licensor Funimation.com simulcast the first two seasons and will likely have season 3 but not officially announced.
Unit StylipS provides the anime's ending theme Give Me Secret.
Single BLESS YoUr NAME comes on one CD-only edition (details subject to change). The jacket cover recently changed from anime illustrated to artist photo (not yet revealed). Selected stores offer bonus photo (image varies by store) or extra anime illustrated jacket cover – check store for type and availability.
Trailer for anime High School DxD BorN after the release details.
ChouCho – BLESS YoUr NAME – release date April 15th 2015
Regular [CD] (¥1200)


 
[CD]
1. BELSS YoUr NAME (OP High School DxD BorN)

2. Hello, Hello, Hello (theme game Senran Kagura ESTIVAL VERSUS – Shoujo-tachi no Senkaku)

3. BELSS YoUr NAME (off vocal)
4. Hello, Hello, Hello (off vocal)