September 27, 2015
-
toyNN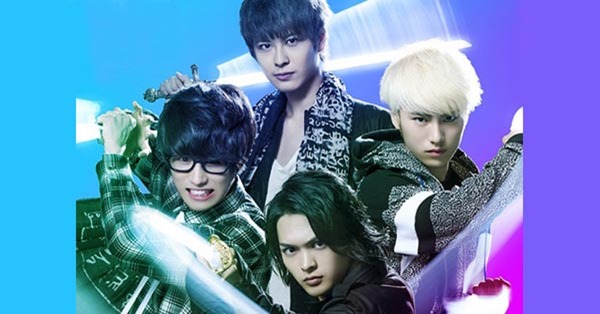 Unit CustomiZ (カスタマイZ) provides the ending theme for upcoming anime K RETURN OF KINGS with 3rd single Kai (解, Solution). The song is written by Miyazawa Tatuki the main writer/series designer for anime K project. Single Kai comes on three editions scheduled for release on November 18th 2015.
CustomiZ is a 4-member rock band with ages of members ranging from 18 to 20 years old. Their previous singles have all had anime tie-ups:
Life and death (2014.08.27) ED4 Shonen Hollywood
Hitosuji no Hikari (1st single, 2015.02.04) Knights of Sidonia 2 ED for advance screening
Requiem (2nd single, 2015.06.03) ED Knights of Sidonia 2
Unit CustomiZ is a spinoff unit from EBiDAN (Ebisu Gakuen Danjibu, 恵比寿学園男子部) the Stardust Promotion group for male actor/singer talents. EBiDAN formed in 2010 and its members currently form major label units Chotokkyu, DISH //, PrizmaX, and CustomiZ.
Original anime K aired its first TV series fall 2012 and movie K MISSING KINGS premiered July 2014. The franchise has also produced several manga and two stage plays. The new TV series K RETURN OF KINGS continues the story that follows Yashiro "Shiro" Isana who attends Ashinaka High School which is build on an island. The school has 7 "Kings" with psychic powers and through no fault of his own Shiro finds himself in the middle of a war between the Kings.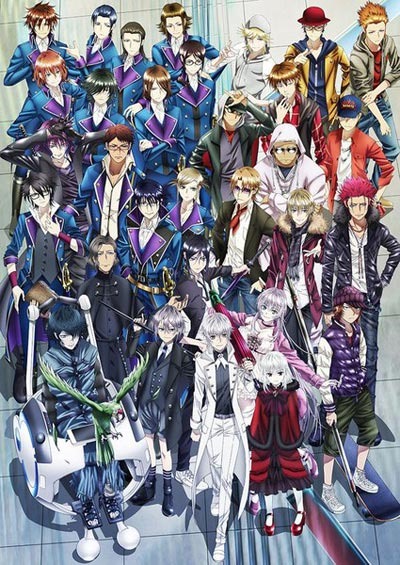 The anime features a strong cast including Namikawa Saisuke (Yashiro), Yui Horie, Daisuke Ono, Mikako Komatsu,Mamoru Miyano, Miyuki Sawashiro, Satomi Satou, along with new character voiced by Rie Kugimiya.
Yui Horie (堀江由衣) provides opening theme Asymmetry (アシンメトリー).
It airs starting October 3rd 2015 on MBS TV in Japan and for North America Viz Media has announced the rights for the upcoming season as well as the movie.
Single Kai (Solution) comes on three editions (details subject to change). Anime themed edition will have illustrated jacket cover. Regular editions include extra coupling track. First Press versions for all will include bonus (details not yet announced).
Music video for Kai and anime trailer after release details.
CustomiZ – Kai (解) – release date November 18th 2015
Limited [CD+DVD] (¥2300)


Regular "Anime" [CD] (¥1200)


[CD]
1. Kai
lyrics: Miyazawa Tatuki (GoRA), music: GRP, Shun Kusakawa

2. undecided A

[DVD]
1. Kai (music video)
2. CustomiZ Manatsu no Ohenji x Returns Azushima 88-places Tour Documentary

[CD]
1. Kai
2. undecided A
3, Kai (TV-size)
Regular [CD] (¥1200)


 
[CD]
1. Kai
2. undecided A
3. undecided B