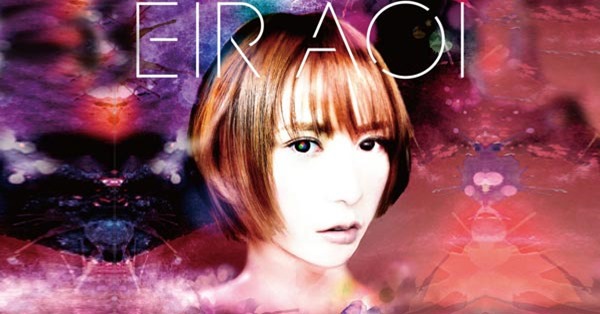 Eir Aoi (Aoi Eir, 藍井エイル)  announced more details for new single Shoegazer (シューゲイザー) revealing the jacket cover and track list. Her 11th single is produced by HISASHI of rock band GLAY and couples the strong rock guitar sound of HISASHI with Eoi Air's powerful vocals. Single Shoegazer comes on three editions scheduled for release on October 28th 2015.
Singer / songwriter Eir Aoi most recently released her 3rd original album D'AZUR on June 24th 2015. She has since be busy with live performances including her ROCK THE WORLD!!  tour at anime conventions in London, Paris, Shanghai, San Francisco, and more. Her most recently event planned for Singapore October 3rd 2015 was postponed due to near by forest fires in Indonesia.
Collaborating with Eir Aoi on the new single is HISASHI (Gr) of rock band GLAY. The longtime band formed in 1988 and has released 13 original albums and 52 singles.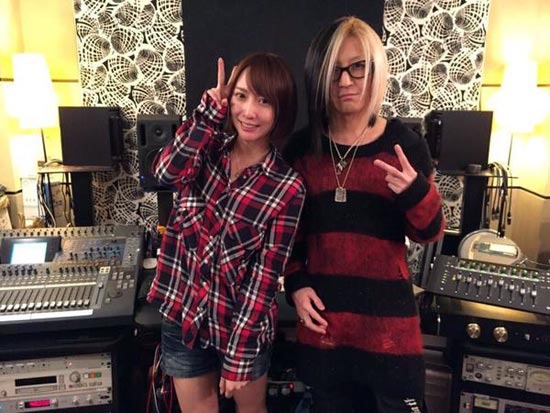 Single Shoegazer comes on three editions. Limited editions includes Blu-ray or DVD with live performance and documentary footage from her LIVE TOUR 2015 – BEYOND THE LAPIS final performance at Toyosu PIT June 27th 2015. Limited also includes photo booklet from her live tour final plus deluxe case. Each edition includes a photo card (varies by edition).
Eir Aoi – Shoegazer – release date October 28th 2015
Limited [CD+BD] (¥2315)


Limited [CD+DVD] (¥2037)


[CD]
1. Shoegazer
2. HaNaZaKaRi
3. Damasareta Hitsuji
4. Shoegazer (off vocal)

[BD]
1. Eir Aoi LIVE TOUR 2015 – BEYOND THE LAPIS at Toyosu PIT
– live performance
– making-of tour documentary

[CD]
1. Shoegazer
2. HaNaZaKaRi
3. Damasareta Hitsuji
4. Shoegazer (off vocal)

[DVD]
1. Eir Aoi LIVE TOUR 2015 – BEYOND THE LAPIS at Toyosu PIT
– live performance
– making-of tour documentary

Regular [CD] (¥1040)


[CD]
1. Shoegazer
2. HaNaZaKaRi
3. Damasareta Hitsuji
4. Shoegazer (off vocal)