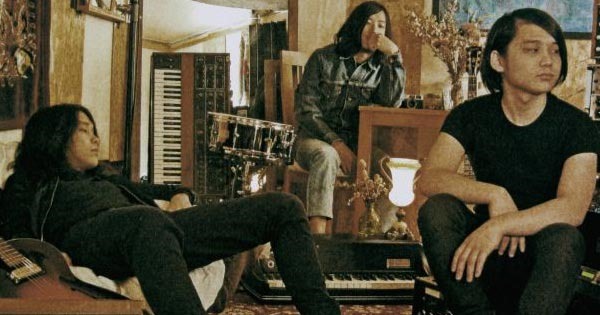 Galileo Galilei is getting ready to release new single Arashi no Ato de (嵐のあとで). Their 9th single has tie-up as theme song for anime movie Typhoon no Noruda (台風のノルダ). Single Arashi no Ato de (After the Storm)comes on two editions hitting stores June 10th 2015. Release details and anime trailer featuring the theme song follows.
The new single is a collaboration with producer/songwriter Mike Crossey who has worked with groups such as The Black Keys, Keane, Arctic Monkeys, and others.
Most recently rock band Galileo Galilei released 8th single Koi no Jumyo (恋の寿命) on March 11th 2015. The single has tie-up as the second ending theme for anime Magic Kaito 1412.
Anime movie Typhoon no Noruda (嵐のあとで, Taifu no Noruda) is set on an isolated island and follows middle school students going through the difficulties of adolescence. Two best friends Saijo and Azuma are fighting when they meet a strange new girl Noruda who is trapped by a cruel fate. On the eve of their cultural festival a huge Typhoon hits the island and the boys must help Noruda and protect their school.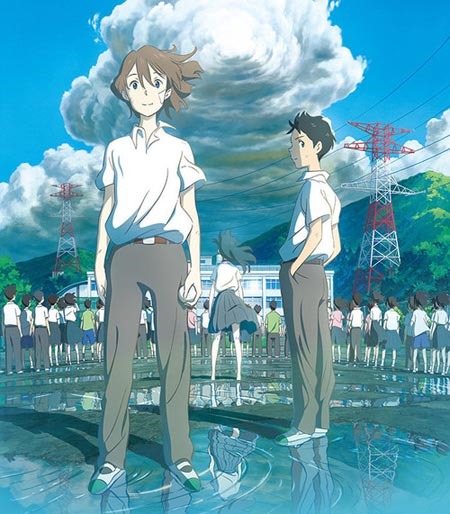 New studio Studio Colorido produces the original anime with direction by former Ghibli Studio animator Arai Yojiro. The movie premieres in Japan on June 5th 2015 planned for a 3-week limited showing.
Single Arashi no Ato de comes on two editions. Limited pressing includes anime illustrated jacket cover.
Trailer for anime Typhoon no Noruda featuring theme song Arashi no Ato de after the release details.
Galileo Galilei – Arashi no Ato de (嵐のあとで) – release date June 10th 2015
Limited Pressing [CD+DVD] (¥1481)


Regular [CD] (¥1204)


[CD]
1. Arashi no Ato de
2. Shinjite
3. Koware so ni Naru
[DVD]
1. Arashi no Ato de (music video)
[CD]
1. Arashi no Ato de
2. Shinjite
3. Koware so ni Naru