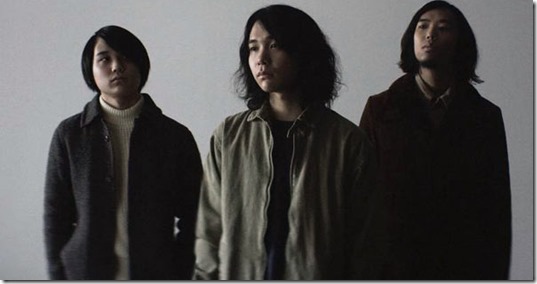 Galileo Galilei updated the release information for new single Koi no Jumyo (恋の寿命) – jacket cover, track list, and bonus details unveiled. Their 8th single has tie-up as second ending theme for anime Magic Kaito 1412. Single Koi no Jumyo comes on two editions hitting stores March 11th 2015. Read on for more details.
~ preview music video revealed ~
Now a 3-person rock band Galileo Galilei most recently released EP single See More Glass –on October 1st 2014. The EP includes seven new songs with Aimer collaborating on one song. Group vocalist and leader Yuuki Ozaki released solo single Trigger (2014.08.27) with tie-up as opening theme for anime Terror in Resonance (Zankyo no Terror).
They last released a single a year and a half ago – 7th single Circle Game on August 21st 2013 with tie-up as the opening theme for anime movie Anohana: The Flower We Saw That Day.
Anime Magic Kaito 1412, adapted from manga by Aoyama Gosho, follows high school student Kuroba Kaito who's a magician same as his deceased father. Kaito learns his fathers death may have been murder as he uncovers secrets of a double life as the Phantom Thief.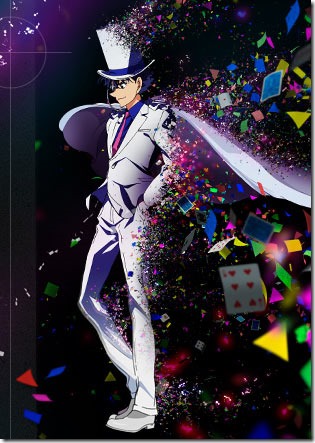 Yamaguchi Kappei (One Piece, Detective Conan) stars as Kuroba Kaito – a character first introduced in anime Detective Conan (Case Closed). The anime started airing October 2014 and continues this winter season on YTV in Japan. Outside of Japan provider Crunchyroll recently picked up the simulcast with back episodes on-demand. Check our Crunchyroll updates page or hit the link for Magic Kaito 1412 for episodes and related stories.
Single Koi no Jumyo comes on two editions. Limited Pressing available through June 2015 includes extra track and bonus jacket size sticker (sample below).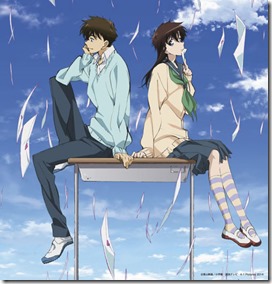 TV promo spot featuring recording studio footage after the release details.
Galileo Galilei – Koi no Jumyo (恋の寿命) – release date March 11th 2015
Limited Pressing [CD+DVD] (¥1250)


Regular [CD] (¥1204)


[CD]
1. Koi no Jumyo
2. Iyashiran Kedo
3. Sports
4. Koi no Jumyo (TV-size)
[CD]
1. Koi no Jumyo
2. Iyashiran Kedo
3. Sports