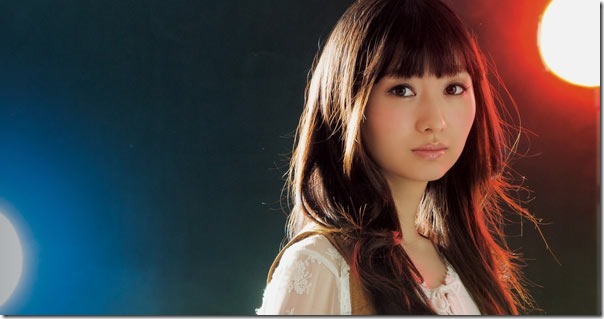 Haruka Tomatsu (戸松遥) revealed the title for her new album Harukarisk*Land plus unveiled purchase bonuses. Her 3rd album is planned to include four singles, new songs, and more for 13 total tracks. Album Harukarisk*Land comes on two editions releasing March 18th 2015. Read on for more details.
Popular singer and voice actor Haruka Tomatsu (24) is also part of popular unit Sphere, with other singer/voice actors Minako Kotobuki, Aki Toyosaki, and Ayahi Takagaki. Sphere is getting ready to release 5th anniversary best album "sphere" that includes a full 15 tracks selected by fan voting. The Sphere best album releases simultaneously with their 16th single Jounetsu CONTINUE (情熱CONTINUE) on February 11th 2015.
Haruka Tomatsu most recently released 14th single "courage" on December 3rd 2014 with tie-up as the second opening theme for anime Sword Art Online season 2 (SAO II). She also voices key character Asuna in the world-wide popular anime.
In addition to her newest single album Harukarisk*Land is planned to include,
– 13th single Fantastic Soda!! (2014.07.30),
– 12th single Hikari Gift (2014.01.15),
– 11th single PACHI PACHI PARTY (2013.07.10).
Haruka Tomatsu's 3rd album comes on two editions (details subject to change). Limited includes awards application flyer with ID, sleeved case, and special booklet. Regular First Press includes awards application flyer with ID. Selected stores offer calendar-poster purchase bonus (animate, Gamers, Sofmap, Tower Records, and more) check your store for availability.
Full track list, jacket covers, and more details coming! Watch the album promo video from Haruka Tomatsu (management censored some album details she mentions) after the release details.
Haruka Tomatsu – Harukarisk*Land – release date March 18th 2015
Limited [CD+DVD] (¥3333)


Regular [CD] (¥2870)


[CD]
1. PACHI PACHI PARTY
2. Hikari Gift
3. Fantastic Soda!!
4. courage
5. – 13. undecided
[DVD]
1. contents undecided
[CD]
1. PACHI PACHI PARTY
2. Hikari Gift
3. Fantastic Soda!!
4. courage
5. – 13. undecided
Haruka Tomatsu Official website