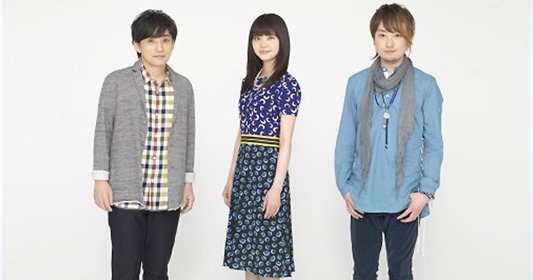 Ikimonogakari (いきものがかり) recently announced their 30th single Anata (あなた) with tie-up as theme song for NTV campaign 7daysTV Kazukutte, Nanda (7daysTV かぞくって、なんだ). Their 30th single also includes live performances of songs Kirari and My Stage. Single Anata comes on one CD-only edition scheduled for release on May 13th 2015. Read on for more details.
Most recently Ikimonogakari released 7th original album FUN! FUN! FANFARE! on December 24th 2014. The album includes new songs Kirari (キラリ) featured as the theme song for live-action adaption of Blue Spring Ride and My Stage used as the JRA (Japan Racing Association) 2015 CM theme song. Album FUN! FUN! FANFARE! topped the first weekly album chart of 2015 selling over 101,000 copies.
In conjunction with the new album Ikimonogakari launched the TOUR 2015 FUN! FUN! FANFARE! with two performances March 14th & 15th 2015 at Makuhari Messe Event Hall. The live tour hits venues across Japan and finishes up with performances at Osaka Castle Hall July 17th & 18th 2015.
Single Anata comes on one Regular CD-only edition with 4 songs. The live recording of Kirari and My Stage happened during the kick-off of their 2015 national tour at Makuhari Messe Event Hall. First Press version adds Ikimono-card 045.
Ikimonogakari – Anata (あなた)  – release date May 13th 2015
Regular [CD] (¥1111)


[CD]
1. Anata
2. Kirari – 2015 LIVE ver. –
3. My Stage – 2015 LIVE ver. –
4. Anata (off vocal)