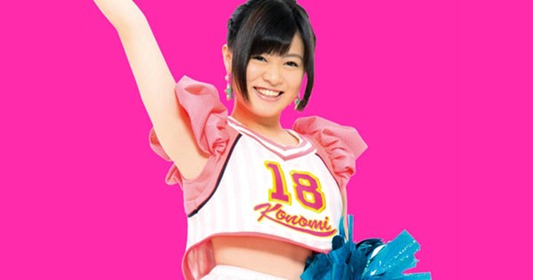 Konomi Suzuki (鈴木このみ) just released 2nd album 18 ~ Colorful Gift ~ and revealed more album preview videos. Her new album includes singles, cover songs, new songs and more for 13 total tracks. Album 18 ~ Colorful Gift ~ comes on two editions that released March 4th 2015. All the details and preview videos follow.
Singer and songwriter Konomi Suzuki celebrated her 18th birthday on November 5th 2014 with live event (Nov 1st 2014) at J-Square Shinagawa. Footage from the event comes with the album's Limited edition. Her next solo live event Konomi Suzuki 18 years old!! Watashi ga Obasan ni Natte mo happens May 6th 2015 at Ebisu Liquidroom (ticket details at her website).
Most recently Konomi Suzuki released 8th single Absolute Soul on February 18th 2015. The single has tie-up as the opening theme for anime Absolute Duo. A re-arranged version of the song comes on the new album.
Several album release events are planned with participation ticket distributed at target stores with album purchase,
– March 29th 2015 12:00pm Tower Records Shinjuku mini-live & talk
– April 5th 2015 12:30pm & 4:30pm ROCK TOWN Osaka premium live (animate and Gamers stores Umeda, Tennoji Kobe, Osaka)
Album 18 ~ Colorful Gift ~ comes on two editions. Both editions include b2-size ad poster plus 2L-size photo, postcard, badge, or other bonus (image and availability varies by store. Samples for cdJapan below,
Album song preview videos after the release details.
Konomi Suzuki – 18 ~ Colorful Gift ~ – release date March 4th 2015
Limited [CD+DVD] (¥3600)


Regular [CD] (¥3000)


1. Absolute Soul (Album ver., 8th sgl))
2. This game (6th sgl)
3. Ginsen no Kaze (7th sgl)
4. Omoiyari (manga Shantora image song)
5. NOT PYGMALION (new)
6. Tomorrow's best (new)
7. Fly to the stars 2015 (2nd sgl coupling)
8. Fragile na Kimi (new)
9. LLL:CONNECTION (new)
10. Watashi ga Obasan ni Natte mo (cover)
11. I believe (new)
12. Sotsugyou Shashin (cover)
13. Konomi Suzuki Animelo Summer Live 10th Special Medley
[DVD]
1. Goodbye 17, Hello 18 Live 2014.11.01 J-Square Shinagawa digest footage
2. 1st Live Suzuki!!Harhiru na!! 2014.03.15 Shinjuku BLAZE digest footage 
3. Jacket cover photo shoot
1. Absolute Soul (Album ver.)
2. This game
3. Ginsen no Kaze
4. Omoiyari
5. NOT PYGMALION
6. Tomorrow's best
7. Fly to the stars 2015
8. Fragile na Kimi (new)
9. LLL:CONNECTION
10. Watashi ga Obasan ni Natte mo )
11. I believe
12. Sotsugyou Shashin
13. Konomi Suzuki Animelo Summer Live 10th Special Medley