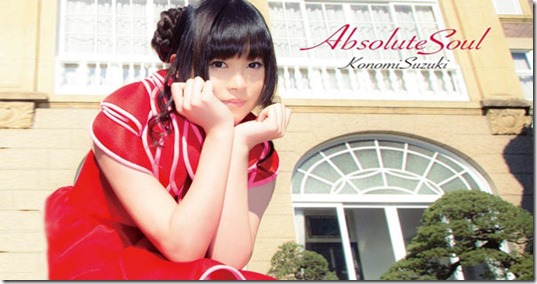 Konomi Suzuki (鈴木このみ) revealed more details for single Absolute Soul – jacket covers, full track list, and preview music video revealed. Her 8th single has tie-up as the opening theme for anime Absolute Duo. Single Absolute Soul comes on two editions hitting stores February 18th 2015. All the details and PVs follow.
Singer and songwriter Konomi Suzuki also announced her 2nd album, 18 -Colorful Gift- set for release on March 4th 2015. Its planned to include singles, coupling tracks, plus 5 new songs for 13 total songs. Konomi Suzuki celebrated her 18th birthday on November 5th 2014 with a solo live event (Nov 1st 2014) at J-Square Shinagawa. Footage from the event comes with the new album's Limited edition (more details coming!).
Anime Absolute Duo (アブソリュート・デュオ), adapted from light novels by Hiliragi-Boshi Takumi, follows Kokonoe Toru who now attends a special high school to teach combat skills for those who manifest a Blaze weapon. Toru's Blaze is not a weapon but a shield. The school maintains a Duo partner system and Toru winds up rooming with the beautiful, silver-haired Sigtuna Yurie who is a foreign exchange student.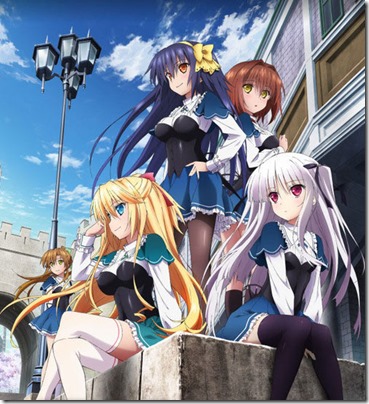 The anime features Yamamoto Nozomi (Yurie) and Matsuoka Yoshitsuga (Toru) with supporting characters voiced by Haruka Tomatsu (Imari), Tamura Yukari (Rito), and Yui Horie (Sakuya). It started airing January 4th 2015 in Japan on AT-X and Tokyo MX. Outside of Japan Funimation.com streams for North American and Crunchyroll.com has it for selected regions. Hit the link for Absolute Duo for episodes and related stories.
Single Absolute Soul comes on two editions. Each features a different coupling track with Konomi Suzuki and anime voice actor duet version of the title track. Most stores offer purchase bonus (photo) – images and type vary by store.
Preview music video and anime promo both after the release details.
Konomi Suzuki – Absolute Soul – release date February 18th 2015
Limited [CD+DVD] (¥1700)


Regular [CD] (¥1200)


[CD]
1. Absolute Soul
lyrics: Sakai Ryuji, music: Wakabayashi Mitsuru

2. Absolute Soul -blade-
3. Deep red heart
4. Absolute Soul (off vocal)
5. Absolute Soul -blade- (off vocal)
6. Deep red heart (off vocal)
[DVD]
1. Absolute Soul (music video)
2. Absolute Soul (making-f music video documentary)

[CD]
1. Absolute Soul
2. Absolute Soul -shield-
3. Deep red heart
4. Absolute Soul (off vocal)
5. Absolute Soul -shield- (off vocal)
6. Deep red heart (off vocal)
Konomi Suzuki Official website