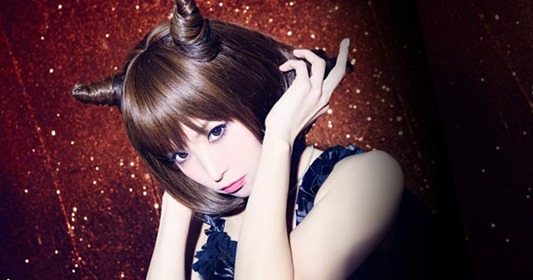 LiSA unveiled more details for single Rally Go Round – full track list, jacket covers, and preview music vdieo revealed. Her 8th single has tie-up as opening theme for anime Nisekoi: (ニセコイ:) season 2 and the title track as lyrics written by LiSA and Furuya Shin. Single Rally Go Round has three editions hitting stores on May 27th 2015. Preview music video and all the release details follow.
Most recently LiSA released 3rd album Launcher on March 4th 2015. The album includes previously released songs plus 9 new for 14 total tracks. LiSA wrote for the lyrics for 9 of the songs plus composed the music for one track. Fans showed great support pushing the album to #3 on the weekly Oricon charts.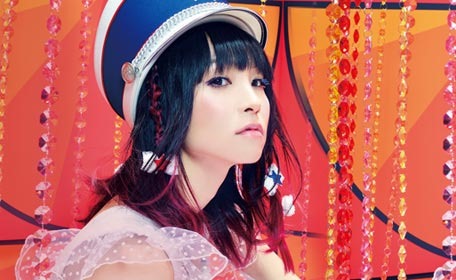 Anime Nisekoi: (Nisekoi: False Love), adapted from comedy romance manga by Naoshi Komi, follows high school student Ichijou Raku, son of area crime-boss, and Kirisaki Chitoge daughter of a rival crime-boss. The two first meet when Kirisaki, a new transfer student, accidently knees Ichijou in the face and causes his precious pendent from a childhood friend to be lost. Its recovered but other clashes lead to Kirisaki and Ichijou developing a strong dislike for each other. But their father's have other ideas and coerce them into a fake relationship as the crime-bosses attempt to limit hostilities between their battling organizations.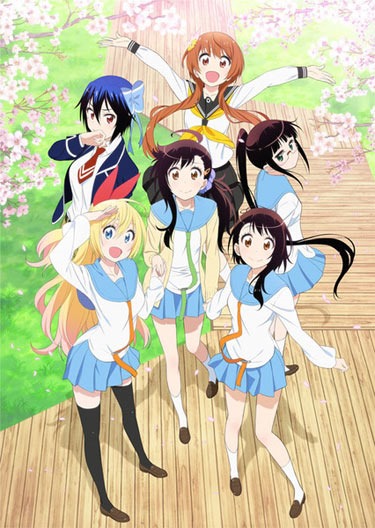 The anime aired its first season of 20 episodes from January 2014 and the second season starts April 10th 2015. Kana Hanazawa returns as childhood friend Onodera Kosaki along with the rest of the original cast and several new characters.
Provider Crunchyroll has season one on-demand and simulcasts season two. Check our Crunchyroll updates page for all the latest anime episodes or hit the link for Nisekoi: for episodes and these related stories.
Single Rally Go Round comes on three editions (details subject to change). Limited includes 16-page booklet. Limited anime edition has different coupling tracks plus illustrated anime themed jacket cover (sleeve) and includes mini-poster (anime themed). First Press on each edition adds double-sided LiSA x Nisekoi poster – LiSA side differs at select stores, anime side common (sample most stores),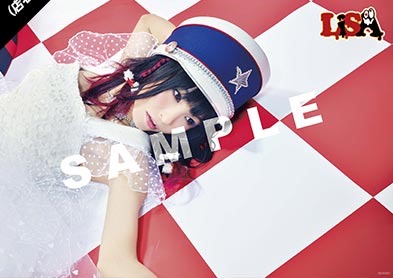 Preview music video after the release details.
LiSA – Rally Go Round – release date May 27th 2015
Limited [CD+DVD] (¥1600)


Limited Pressing Anime [CD+DVD] (¥1600)


[CD]
1. Rally Go Round
lyrics: LiSA, Furuya Shin, composer: Jin, arranger: akkin
2. Orange Cider 
3. Wake up! Sloth
4 Rally Go Round (off vocal)
[DVD]
1. Rally Go Round (music video)
[CD]
1. Rally Go Round
2. Orange Cider
3. Kimochi Factory 
4. Rally Go Round (TV-size)
[DVD]
1. Nisekoi opening animation (textless)
Regular [CD] (¥1200)


[CD]
1. Rally Go Round
2. Orange Cider 
3. Wake up! Sloth
4 Rally Go Round (off vocal)