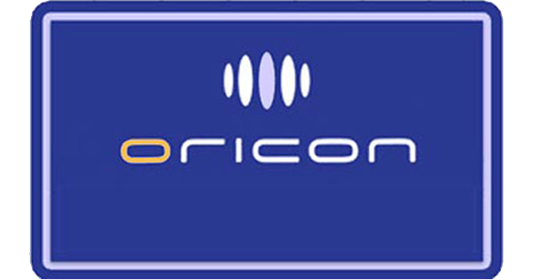 AKB48 tops the singles chart with their 39th single Green Flash selling just over one million copies. The single features double-centers Kashiwagi Yuki and Kojima Haruna and its the first of their 10th anniversary releases. EXILE lands in #2 with single Jonetsu no Hana and Busaiku (from Kis-My-Ft2) to #3 with single Yacchatta!!.
Yui Horie climbs to #13 with single Stay With Me (ED DOG DAYS season 3).
Topping the album charts is B'z with their first original album in nearly four years EPIC DAY selling over 209,000 copies. It's the long time hard rock duo's 19th album and 16th #1 in a row. Flower (unit from E-girls) lands at #2 with their 2nd album Hanadokie. Climbing into #3 is LiSA with 3rd album Launcher.
Read on for the complete top 10 singles and albums charts.
Singles for March 2nd – 8th 2015
| | | | | |
| --- | --- | --- | --- | --- |
| Rank |   Group/Artist | Single Title | Released | Sold |
| 1 | AKB48 | Green Flash | March 4th | 1,001,393 |
| 2 | EXILE | Jonetsu no Hana | March 4th | 66,545 |
| 3 | Busaiku | Yacchatta!! | March 8th | 57,964 |
| 4 | Choshinsei | Kitto | March 4th | 54,208 |
| 5 | WooYoung (from 2PM) | ROSE | March 4th | 38,666 |
| 6 | Lead | My One | March 4th | 35,727 |
| 7 | Arashi | Sakura | Feb 25th | 30,490 |
| 8 | Hikawa Kiyoshi | Sasurai Bojou / Kaigara Komori Uta | March 4th | 28,655 |
| 9 | Kobukuro | Kiseki | March 4th | 28,495 |
| 10 | callme | To Shine | March 4th | 11,829 |
| 13 | Yui Horie | Stay With Me | March 4th | 8,069 |
---
Albums for March 2nd – 8th 2015
| | | | | |
| --- | --- | --- | --- | --- |
| Rank |   Group/Artist | Album Title | Released | Sold |
| 1 | B'z | EPIC DAY | March 4th | 209,576 |
| 2 | Flower | Hanadokei | March 4th | 57,203 |
| 3 | LiSA | Launcher | March 4th | 25,124 |
| 4 | Jung Youg-Hwa (from CNBLUE) | Aru Suteki na Hi – Japan Special Edition | March 4th | 22,745 |
| 5 | Suzuki Masayuki | ALL TIME BEST | March 4th | 20,387 |
| 6 | J Soul Brothers  | PLANET SEVEN | Jan 28th | 14,133 |
| 7 | Tokyo Ska Paradise Orchestra | The LAST | March 8th | 12,290 |
| 8 | Acid Black Cherry | "L" (エル) | Feb 25th | 11,190 |
| 9 | XIA | Flower | March 4th | 10,654 |
| 10 | FACT | KTHEAT | March 4th | 9,385 |
Previous Oricon Charts
Source: Oricon