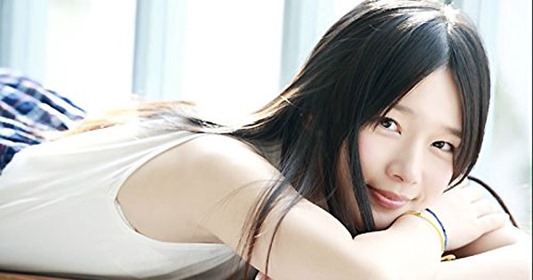 Maaya Uchida (内田真礼) is getting ready to release 3rd single Karappo Capsule (からっぽカプセル) and unveiled jacket covers, full track list, bonus details, and preview music video. The single has tie-up as theme song for anime Comical Psychosomatic Medicine (Anime de Wakaru Shinryo Naika ) plus she voices supporting character Kangoshi Himeru. Single Karappo Capsule (Empty Capsule) comes on two editions releasing April 1st 2015 – updated details and PVs follow.
Voice actor and singer Maaya Uchida (24) started her career in 2010 with minor rolls but has gradually become a top seiyuu in Japan. In February 2014 she won the Best new Actress award at the 8th annual Seiyuu Awards.
Most she recently released 2nd single Gimme! Revolution on October 22nd 2014. The single is the opening theme for anime Gonna Be the Twin-Tail!! (Ore, Twin Tail ni Narimasu.) and Maaya Uchida voices key character Twirl in the high school comedy/action anime.
Anime Comical Psychosomatic Medicine (Anime de Wakaru Shinryo Naika, アニメで分かる心療内科), adapted from manga by psychiatrist Yuu Yuuki, tells loosely connected stories that attempt to humorously explain different aspects of mental illness. Psychologist Shinnai Ryo and nurse Kangoshi Asuna help patients with disorders such as depression, Aspergers, and sexual fetishes.
The anime features Shinichiro Miki (Shinnai Ryo) and Yurika Endo (Kangoshi Asuna), with Kenichi Ogata (Kangoshi Sukizo), Maaya Uchida (Kangoshi Himeru), and Yoko Hikasa (Kangoshi Iyashi). It began February 12th 2015 with provider Crunchyroll simulcasting (along with over web providers) – check our Crunchyroll updates page for all new anime episodes or hit the link for Comical Psychosomatic Medicine for episodes and related stories.
Single Karappo Capsule comes on two editions. Limited includes color booklet and photo card (1 of 4). Most stores offer a photo bonus on either edition purchased – image and availability varies by store,
Photo cards and sample store benefit photo (cdJapan),
Preview music video and audio previews for both tracks plus anime trailer all after the release details.
Maaya Uchida – Karappo Capsule (からっぽカプセル) – release date April 1st 2015
Limited [CD+DVD] (¥1685)


Regular [CD](¥1250)


[CD]
1. Karappo Capsule
lyrics,composer: Watanabe Sho, arranger: Kurosu Katsuhiko

2. Life is like a sunny day
lyrics: Kodama Saori, composer: Y0c1e, arranger: Kurosu Katsuhiko

3. Karappo Capsule (off vocal)
4. Life is like a sunny day (off vocal)
[DVD]
1. Karappo Capsule (music video)
2. making-of music video documentary

[CD]
1. Karappo Capsule
2. Life is like a sunny day
3. Karappo Capsule (off vocal)
4. Life is like a sunny day (off vocal)
Wakaru Shinryo Naika (Mental Anime) official site