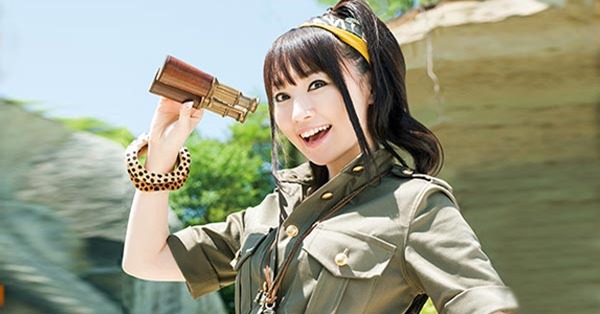 Nana Mizuki (水樹奈々) announced early details for her upcoming 11th original album (SMASHING ANTHEMS). Its planned to include four singles, unreleased songs, plus new songs for 15 total tracks. The new album comes on three editions scheduled for release on November 11th 2015.
Top voice actor and singer Nana Mizuki released her 10th original album SUPERNAL LIBERTY over a year ago on April 16th 2014.
Her new album is set to included,
– Exterminate (33rd sngl, 2015.07.22) OP Symphogear GX
– Glorious Break (unreleased) ED1 Symphogear GX
– Angel Blossom (32nd sngl, 2015.04.22) OP Magical Girl Lyrical Nanoha ViVid
– Eden (31st sngl, 2015.01.14) theme animelo mix TV-CM
– Kindan no Resistance (30th sngl, 2014.10.15) OP CROSS ANGE: Tenshi to Ryu no Rondo
The album comes on three editions (details subject to change). Limited editions include special box packaging and photo book. First Press version of all three editions include flyer for priority ticket purchase for her January 24th 2016 Yoyogi National Stadium performances.
Jacket covers, full track list, and more details coming.
Nana Mizuki – 11th album (SMASHING ANTHEMS) – release date November 11th 2015
Limited [CD+BD] (¥3600)


Limited [CD+DVD] (¥3600)


[CD]
1. Glorious Break
2. Exterminate
3. Angel Blossom
4. Eden
5. Kindan no Resistance
6. – 15. undecided

[BD]        
contents undecided

[CD]
1. Glorious Break
2. Exterminate
3. Angel Blossom
4. Eden
5. Kindan no Resistance
6. – 15. undecided

[DVD]        
contents undecided

Regular [CD] (¥2800)


 
[CD]
1. Glorious Break
2. Exterminate
3. Angel Blossom
4. Eden
5. Kindan no Resistance
6. – 15. undecided