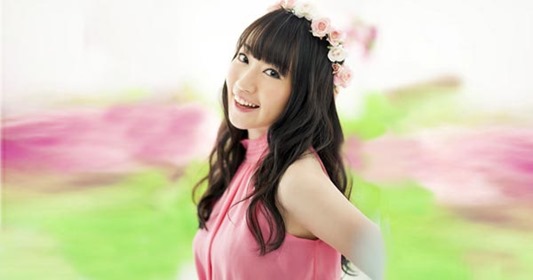 Nana Mizuki (水樹奈々) is getting ready to release 32nd single Angel Blossom and unveiled a preview music video and TVCM spot for the new single. Nana Mizuki writes the lyrics for the title track with tie-up as opening theme for anime Magical Girl Lyrical Nanoha ViVid. Plus she continues in the roll of Fate Testarossa for the franchise's 4th TV series. Single Angel Blossom comes on three editions releasing April 22nd 2015. All the details and PVs follow.
Nana Mizuki has been closely attached to anime Magical Girl Lyrcial Nanoha providing all of the series opening theme songs. Starting with "innocent starter" for the original 2004 series she has provided a total of 7 opening themes (including 2 movies and the new TV series).
Magical Girl Lyrical Nanoha, adapted from manga by Tsuzuki Masaki and Fujima Takuya aired the original TV series in 2004. The franchise's 4th TV series takes place 4 years after the events of StrikerS and follows 4th-year elementary student Takamachi Vivio who attends the St. Hilde Academy of Magic. Vivio who can already summon her adult form is suddenly targeted by an unknown magical fighter.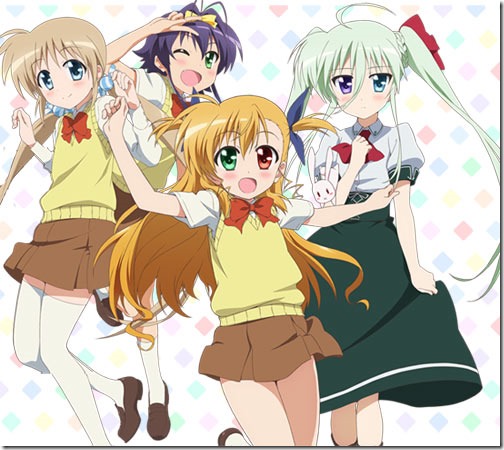 Production is handled by A-1 Pictures and the anime begins airing April 3rd 2015. As with previous TV series Tamura Yukari who voices lead character Takamachi Nanoha, provides the ending theme Pleasure treasure with her 26th single (more details).
Single Angel Blossom comes on three editions. Limited editions include color case.
Preview music video and TVCM spot for Angel Blossom plus anime preview video all after the release details.
Nana Mizuki – Angel Blossom – release date April 22nd 2015
Limited A [CD+BD] (¥1700)


Limited B [CD+DVD] (¥1700)


1. Angel Blossom
lyrics: Nana Mizuki, composer: Mitsumasu Hajime, Arranger: EFFY
 
2. Lazy Syndrome
lyrics,composer: Yoshida Takumi, arranger: Fujima Jin

3. Ashita graffiti
lyrics: Fujibayashi Shoko, music: Kato Yusuke 
[BD]
1. Angel Blossom (music video)
2. making-of music video footage
3. jacket cover photo shoot footage

1. Angel Blossom
2. Lazy Syndrome
3. Ashita graffiti
[DVD]
1. Angel Blossom (music video)
2. making-of music video footage
3. jacket cover photo shoot footage
Regular [CD] (¥1111)


[CD]
1. Angel Blossom
2. Lazy Syndrome
3. Ashita graffiti
Magical Girl Lyrical Nanoha ViVid official site