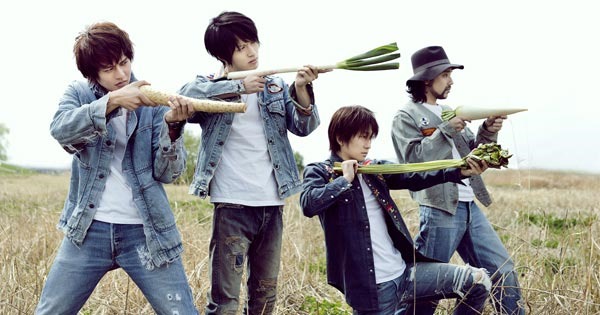 NICO Touches the Walls drops their new single Massugu na Uta (まっすぐなうた) on June 24th 2015. Their 17th single has tie-up as image song for the Japanese promotion of TV series The 100. Single Massugu na Uta comes on two editions with Limited DVD including live performances from their New Years 2015 concert event.
The band also announced 18th single Uzu to Uzu (渦と渦) with tie-up as the second opening theme for anime The Heroic Legend of Arslan (Arslan Senki, アルスラーン戦記) – details coming.
NICO Touches the Walls most recently released all acoustic album Howdy!! We are ACO Touches the Walls on February 4th 2015. The album includes re-arranged acoustic versions of their songs plus new song Kuchibeufute, Konnichiwa.
They recently started their TOUR 2015 Massugu na Tour with performance May 21st 2015 at Toyosu PIT Tokyo. The tour is scheduled for 17 performances finishing July 19th 2015 at Tokyo International Forum Hall. More tour details at their website (link below).
The 100 TV series is set 97 years after nuclear war wiped out most life on Earth. Survivors are residents of 12 space-stations in orbit and banded together to form a single station. About 2400 people remain and with resources scarce any crimes are punishable by ejection into space if over the age of 18. One hundred (The 100) juvenile prisoners are selected to be sent down to Earth as punishment and also to learn if Earth has become inhabitable.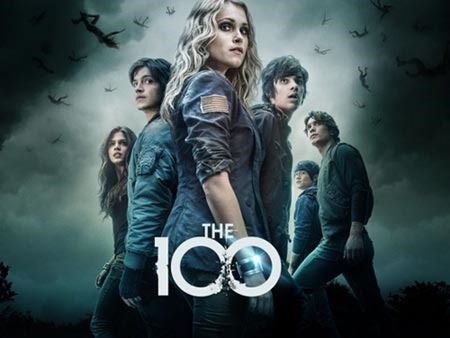 Season one originally aired 13 episodes starting March 19th 2014 on American TV channel The CW. It aired its season two of 16 episodes beginning October 22nd 2014 and a third season is planned for 2016.
Single Massugu na Uta comes on two editions. The 2nd coupling track is planned to be a cover song.
NICO Touches the Walls – Massugu na Uta (まっすぐなうた) – release date June 24th 2015
Limited [CD+DVD] (¥1667)


Limited Pressing "Anime" [CD] (¥1204)


[CD]
1. Massugu na Uta
2. Iiko ni Naccya Ikenaino
3. undecided (cover song)
[DVD]
1. Ready Set Go!! Count Down Live 2014 -> 2015
– Hologram
– TOKYO Dreamer
– Bicycle
– Tenchi Gaeshi 
[CD]
1. Massugu na Uta
2. Iiko ni Naccya Ikenaino
3. undecided (cover song)
NICO Touches the Walls official site