September 24, 2015
-
toyNN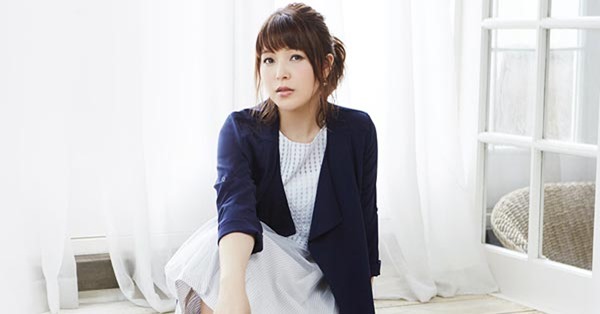 Nitta Emi (新田恵海) unveiled more details for her 1st album EMUSIC – jacket covers, full track list, and preview music video. The team from Elements Garden collaborates on all album songs that features her three singles and eight new songs. Album EMUSIC comes on three editions hitting stores October 21st 2015.
Voice actor Nitta Emi debuted in 2010 after winning the Grand Prix at the 2009 S-Inc. new artists audition. Well known for voicing the lead roll of Kosaka Honoka in anime/game franchise Love Live! School Idol Project and as one part of the anime's fictional idol group μ's (Muse).
She made her solo music debut with single Egao to Egao de Hajimaru yo! (2014.09.10) and released her 2nd and 3rd singles simultaneously on February 18th 2015 -  Tankyu Dreaming (探求Dreaming) with tie-up as the ending theme for anime Tantei Opera Milky Holmes TD  and NEXT PHASE featured as ending theme #2 for anime Cardfight! Vanguard G.
Nitta Emi will hold her first solo live event November 8th 2015 at Tokyo Dome City Hall. More details at her website (link below).
Album EMUSIC comes on three editions. Special limited includes 48-page photo book and 3-way case.
Select stores offer purchase bonuses – animate: ticket holder, Gamers: clear file, Toranoana: underlay, and others – check your store for availability and type.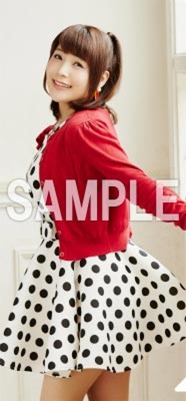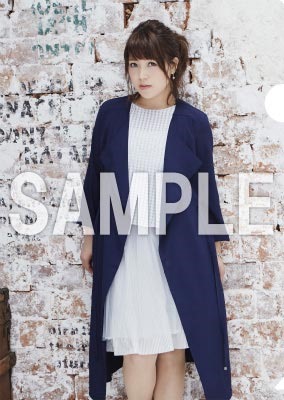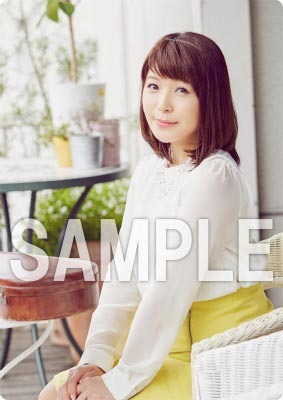 Preview music video for title track EMUSIC after the release details
Nitta Emi – EMUSIC – release date October 21st 2015
Limited [CD+photo book] (¥3800)


Limited [CD+DVD] (¥3800)


[CD]
1. EMUSIC
lyrics: Aki Hata composer: Noriyasu Agematsu arranger: Fujima Hitoshi

2. Egao to Egao de Hajimaru yo!
lyrics: Aki Hata composer: Noriyasu Agematsu arranger: Daisuke Kikuta

3. Kotoba
lyrics: Satomi composer: Fujima Hitoshi arranger: Fujima Hitoshi

4. Rainy*flower
lyrics: Miho Karasawa composer: Fujinaga Ryutaro arranger: Fujinaga Ryutaro

5. Dear everyday
lyrics: Ebine Yuko composer: Kita Tomohiro arranger: Junpei Fujita 

6. Tankyu Dreaming 
lyrics: Aki Hata composer: Noriyasu Agematsu arranger: Iwahashi Seima

7. WONDER! SHUTTER LOVE
lyrics: Shoko Fujibayashi Composition: Iwahashi Seima arranger: Iwahashi Seima

8. Spica
lyrics: Miho Karasawa composer: Junpei Fujita arranger: Junpei Fujita

9. OURS POWERS
lyrics: Aki Hata composer: Mori Haruki arranger: Mori Haruki

10. NEXT PHASE
lyrics: Satomi composer: Junpei Fujita arranger: Junpei Fujita

11. Kirameki wo Yumemite
lyrics: Nitta Emi, composer: Nitta Emi, arranger: Mori Haruki

[DVD]
1. (music video)

[CD]
1.EMUSIC
2. Egao to Egao de Hajimaru yo!
3. Kotoba
4. Rainy*flower
5. Dear everyday
6. Tankyu Dreaming 
7. WONDER! SHUTTER LOVE
8. Spica
9. OURS POWERS
10. NEXT PHASE
11. Kirameki wo Yumemite

[DVD]
1. EMUSIC (music video)
2. making-of music video documentary

Regular [CD] (¥3000)


[CD]
1. EMUSIC
2. Egao to Egao de Hajimaru yo!
3. Kotoba
4. Rainy*flower
5. Dear everyday
6. Tankyu Dreaming 
7. WONDER! SHUTTER LOVE
8. Spica
9. OURS POWERS
10. NEXT PHASE
11. Kirameki wo Yumemite