September 12, 2015
-
toyNN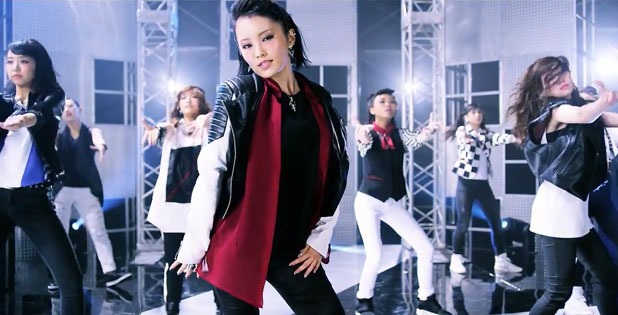 NMB48 unveiled more release details for their dance-strong new single Must be now – jacket covers, full track list, and preview music videos revealed. Their 13th single features only nine member senbatsu on lead track with Yamamoto Sayaka center. Single Must be now comes on seven editions hitting stores October 7th 2015.
The AKB48 sister group based out of Nagoya most recently released single Durian Shōnen (ドリアン少年) on July 15th 2015. Their new single features a small senbatsu of center Yamamoto Sayaka and 8 other members with selection rumored to have been by a dance focused audition.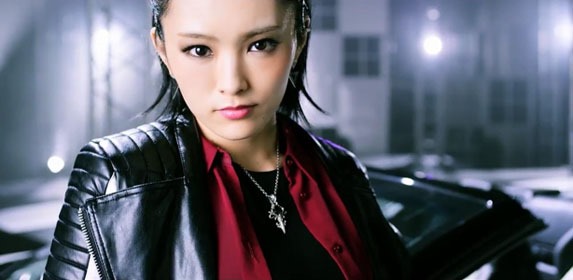 Senbatsu members: Ishida Yuumi (first time), Kato Yuuka, Kishino Rika, Nishimura Aika, Umeda Ayaka, Kinoshita Haruna, Kusaka Konomi, Watanabe Miyuki, Yamamoto Sayaka (center)
Single includes application code for handshake (individual or group) and/or 2-shot member photo events,
Handshake: November 3rd 2015 (Yokohama), December 19th 2015 (Osaka), January 9th 2016 (Messe), January 31st 2016 (Nagoya), February 6th 2016 (Yokohama), February 11th 2016 (Osaka), February 20th 2016 (Osaka)
2-Shots events: December 20th 2015 (Osaka), January 10th 2016 (Messe)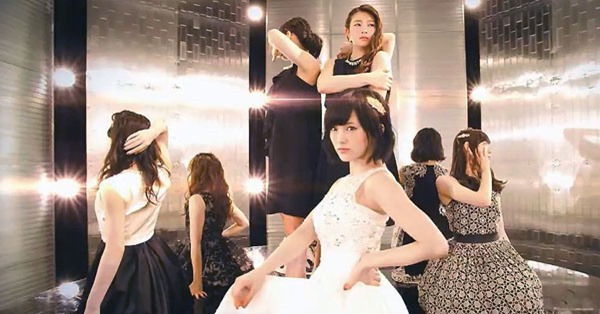 Single Must be Now comes on 3-pairs of Limited/Regular editions plus a theater version. The Limited/Regular pairs have similar CD contents and different DVD contents. The First Press versions include event ticket (1 of 3) and member photo randomly selected per team/type.
Preview music video after the release details.
NMB48 – Must be now – release date October 7th 2015
Type A Limited [CD+DVD] (¥1524)


Type A Regular [CD+DVD] (¥1524)


[CD]
1. Must be now
2. Kataomoi Yori mo Omoide wo…
3. Yume ni Iro ga Nai Riyuu (Team N)
4. Must be now (off vocal)
5. Kataomoi Yori mo Omoide wo (off vocal)
6. Yume ni Iro ga Nai Riyuu (off vocal)

[DVD]
1. February 25th 2015 at Nippon Budoukan NMB48 Arena Tour 2015 ~Tooku ni Itemo~ 

[CD]
1. Must be now
2. Kataomoi Yori mo Omoide wo…
3. Yume ni Iro ga Nai Riyuu (Team N)
4. Must be now (off vocal)
5. Kataomoi Yori mo Omoide wo… (off vocal)
6. Yume ni Iro ga Nai Riyuu (off vocal)

[DVD]
1. Must Be Now (music video)
2. Must Be Now (Dance Version)
3. Kataomoi yori mo omoide wo… (music video)
4. Yume ni iro ga nai riyuu (music video)
5. Road to Riripon Mahjong Victory Prequel

Type B Limited [CD+DVD] (¥1524)


Type B Regular [CD+DVD] (¥1524)


[CD]
1. Must be now
2. Kataomoi Yori mo Omoide wo…
3. Good-Bye, Guitar (Team M)
4. Must be now (off vocal)
5. Kataomoi Yori mo Omoide wo (off vocal)
6. Good-Bye, Guitar (off vocal)

[DVD]
1. February 26th 2015 at Nippon Budoukan NMB48 Arena Tour 2015 ~Tooku ni Itemo~ 

[CD]
1. Must be now
2. Kataomoi Yori mo Omoide wo…
3. Good-Bye, Guitar (Team M)
4. Must be now (off vocal)
5. Kataomoi Yori mo Omoide wo… (off vocal)
6. Good-Bye, Guitar (off vocal)

[DVD]
1. Must Be Now (music video)
2. Must Be Now (Dance Version)
3. Kataomoi yori mo omoide wo (music video)
4. Good-Bye, Guitar (music video)
5. Road to Riripon Mahjong Victory Sequel

Type C Limited [CD+DVD] (¥1524)


Type C Regular [CD+DVD] (¥1524)


[CD]
1. Must be now
2. Kataomoi Yori mo Omoide wo…
3. Kufuku de Renai wo Sura na (Team BII)
4. Must be now (off vocal)
5. Kataomoi Yori mo Omoide wo… (off vocal)
6. Kufuku de Renai wo Sura na (off vocal)

[DVD]
1. NMB48 Kenkyuusei ~ Souzou no Shijin ~ (theater performance)

[CD]
1. Must be now
2. Kataomoi Yori mo Omoide wo…
3. Kufuku de Renai wo Sura na (Team BII)
4. Must be now (off vocal)
5. Kataomoi Yori mo Omoide wo… (off vocal)
6. Kufuku de Renai wo Sura na (off vocal)

[DVD]
1. Must Be Now (music video)
2. Must Be Now (Dance Version)
3. Kataomoi yori mo omoide wo… (music video)
4. Kufuku de Renai wo Sura na (music video)
5. NMB48 feat Yoshimoto new comedy Vol 13

Theater [CD] (¥952)

[CD]
1. Must be now
2. Kataomoi Yori mo Omoide wo…
3. Orera to wa
Must be now
Must be now (Dance ver.)
Kataomoi Yori mo Omoide wo…
Good-bye, Guitar (Team M)
Kufuku de Renai wo Sura na (Team BII)