February 27, 2015
-
toyNN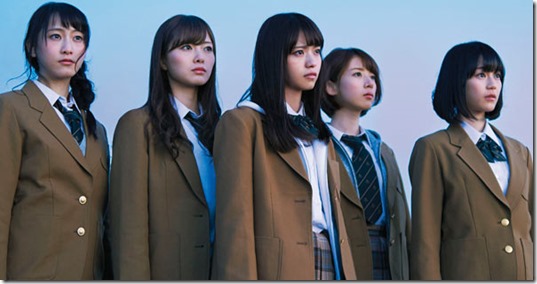 Nogizaka46 (乃木坂46) unveiled more details for single Inochi wa Utsukushii (命は美しい) – jacket covers and music video revealed. Their 11th single features member Nanase Nishino as center (her 3rd time). Single Inochi wa Utsukushii (Life is Beautiful) comes on four editions hitting stores March 18th 2015. Read on for more details and music video.
~ track list and more PVs revealed ~
The idol group Nogizaka46 an AKB48 rival/sister group most recently released first album Tomei na Iro (透明な色) on January 7th 2015. The album includes their first ten singles and new songs for 15 total tracks plus the Limited editions add a second CD with 14 coupling songs selected by fan voting. Showing strong support fans pushed the album to #1 on the weekly Oricon charts.
The unit's most recent single Nandome no Aozora ka? (2014.10.08) was their 9th #1 single in a row and it landed at #8 on the Oricon 2014 annual singles chart.
Jacket covers for the new single where shot on location at Kujukuri Beach in Chiba at sunset. Art Director: Yanagawa Keisuke (柳川敬介) and Photographer: Aono Chihiro (青野千紘)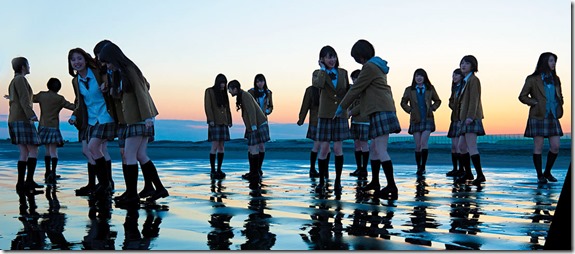 11th single Inochi wa Utsukushii comes on four editions and stores offer a special bundle 4-set of all editions (details subject to change). Limited editions (First Press) include handshake event ticket and member photo. Each edition includes different coupling track.
Full track list coming!
Watch music video for Inochi wa Utsukushii after the release details
Nogizaka46 – Inochi wa Utsukushii (命は美しい) – release date March 18th 2015
Limited A [CD+DVD] (¥1528)


Limited B [CD+DVD] (¥1528)


[CD]
1. Inochi wa Utsukushii
2. undecided M
3. undecided A
4. Inochi wa Utsukushii (off vocal)
5. undecided M (off vocal)
6. undecided A (off vocal)
[DVD]
1. Inochi wa Utsukushii (music video)
2. undecided A (music video)
3. bonus
[CD]
1. Inochi wa Utsukushii
2. undecided M
3. undecided B
4. Inochi wa Utsukushii (off vocal)
5. undecided M (off vocal)
6. undecided B (off vocal)
[DVD]
1. Inochi wa Utsukushii (music video)
2. undecided B (music video)
3. bonus
Limited C [CD+DVD] (¥1528)


Regular [CD] (¥972)


[CD]
1. Inochi wa Utsukushii
2. undecided M
3. undecided C
4. Inochi wa Utsukushii (off vocal)
5. undecided M (off vocal)
6. undecided C (off vocal)
[DVD]
1. Inochi wa Utsukushii (music video)
2. undecided C (music video)
3. bonus
[CD]
1. Inochi wa Utsukushii
2. undecided M
3. undecided R
4. Inochi wa Utsukushii (off vocal)
5. undecided M (off vocal)
6. undecided R (off vocal)
Bundled 4-set (¥5556)