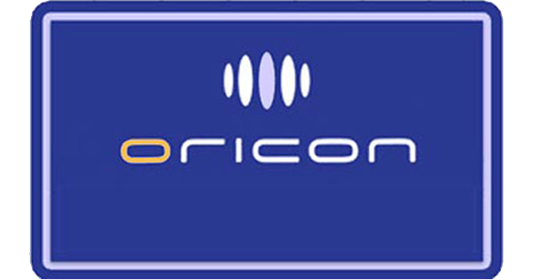 Solo single from Shibutani Subaru (KANJANI8) Kioku / Kokoro Oboreba tops the singles charts selling over 101,000 copies. MAN WITH A MISSION lands at #2 with 5th anniversary single Seven Deadly Sins selling 40,000 copies.
Anime music gets idol group Afilia Saga with 14th single Never say Never the opening theme for anime ISUCA at #4. Angela with single Exist the opening theme for Fafner EXODUS lands at #7.
Celebrating their 5th anniversary voice actor unit Sphere released single Jounetsu CONTINUE the ending theme for anime Yoru no Yatterman climbing to #9 and they also released best album "sphere" landing at #7 on the album charts.
Rock band OK ONE ROCK tops the album charts with 7th album 35xxxv selling over 164,000 copies. After topping the album charts for two weeks J Soul Brothers slips to #2 with PLANET SEVEN selling another 62,000 copies. Korean singer/actor Kim Hyun Joong with 2nd Japanese album Imademo lands in #3.
Read on for the complete top 10 singles and albums charts.
Singles for February 9th – 15th 2015
| | | | | |
| --- | --- | --- | --- | --- |
| Rank |   Group/Artist | Single Title | Released | Sold |
| 1 | Shibutani Subaru (KANJANI8) | Kioku / Kokoro Oboreba | Feb 11th | 101,315 |
| 2 | MAN WITH A MISSION | Seven Deadly Sins | Feb 11th | 40,802 |
| 3 | Dream | Konnaimo | Feb 11th | 18,878 |
| 4 | Afilia Saga | Never say Never | Feb 11th | 18,824 |
| 5 | Chu-Z | Hana no Arch / Brand Boy | Feb 11th | 13,824 |
| 6 | Ange☆Reve | Kiss me Happy | Feb 11th | 10,410 |
| 7 | angela | Exist | Feb 11th | 9,636 |
| 8 | R rating (Shitei) | Sadomasochistic | Feb 11th | 9,223 |
| 9 | sphere | Jounetsu CONTINUE | Feb 11th | 8,172 |
| 10 | Kumamushi | Attakaindakara | Feb 4th | 7,250 |
| 11 | Leo Ieiri | miss you | Feb 11th | 7,199 |
---
Albums for February 9th – 15th 2015
| | | | | |
| --- | --- | --- | --- | --- |
| Rank |   Group/Artist | Album Title | Released | Sold |
| 1 | ONE OK ROCK | 35XXXV | Feb 11th | 164,640 |
| 2 | J Soul Brothers  | PLANET SEVEN | Jan 28th | 62,034 |
| 3 | Kim Hyun Joong | Imademo | Feb 11th | 28,189 |
| 4 | Makihara Noriyuki | Lovable People | Feb 11th | 19,135 |
| 5 | SEKAI NO OWARI | Tree | Jan 14th | 15,770 |
| 6 | Che'Nelle | World | Feb 11th | 15,531 |
| 7 | Sphere | sphere (Best) | Feb 11th | 11,318 |
| 8 | Dream5 | Dream5 5th Anniversary Singles Collection | Feb 11th | 10,667 |
| 9 | Tokunaga Hideaki | VOCALIST 6 | Jan 21st | 9,097 |
| 10 | STAR ANIS | Data Carddass Aikatsu 2nd Season Best Album 2: Shining Star | Feb 11th | 8,941 |
| 14 | Aoi Yuuki  | Ishmael  | Feb 11th | 5,282 |
Previous Oricon Charts
Source: Oricon