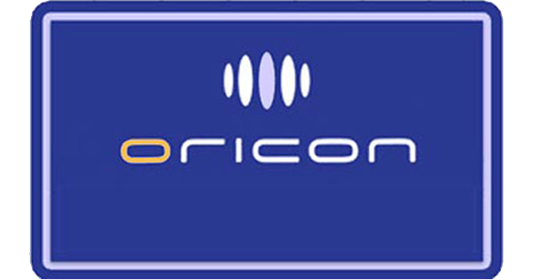 AKB48 stays on top of the singles chart for the second week with 40th single Bokutachi wa Tatakawanai (僕たちは戦わない) adding to its total of over 1.7million copies sold. The single includes the fan voting ticket for the group's upcoming Senbatsu Sousenkyo (General Election) to select the top 80 members who will participate on their 41st single.
Several anime tied releases include UVERworld at #3 OP for anime The Heroic Legend of Arslan (Arslan Senki, アルスラーン戦記) single Boku no Kotoba de wa nai Kore wa Bokutachi no Kotoba  (僕の言葉ではない これは僕達の言葉). Plus AAA at #4 with Ashita no Hikari (アシタノヒカリ) as 2nd theme for anime World Trigger.
The album chart is topped fictional idol group μ's (Muse) with their Best Album Best Live! Collection II selling over 85,000 copies. The voice actor unit formed around anime, game, manga franchise Love Live! High School Idol Project.
Read on for the complete top 10 singles and albums charts.
Singles for May 25th – 31st 2015
| | | | | |
| --- | --- | --- | --- | --- |
| Rank |   Group/Artist | Single Title | Released | Sold |
| 1 | AKB48 | Bokutachi wa Tatakawanai | May 20th | 60,997 |
| 2 | Hoshino Gen | SUN | May 27th | 51,599 |
| 3 | UVERworld | Boku no Kotoba de wa nai Kore wa Bokutachi no Kotoba  | May 27th | 48,867 |
| 4 | AAA | Ashita no Hikari | May 27th | 42,581 |
| 5 | GLAY  | HEROES | May 27th | 42,290 |
| 6 | BOYS AND MEN | ACR of Smile! | May 27th | 33,663 |
| 7 | Block B | HER | May 27th | 30,722 |
| 8 | Ichinose Tokiya (VA:Mamoru Miyano) Hijirigawa Mato (VA:Suzumura Kenichi) | Uta no Prince-sama Love Revolutions Cross Unit Idol song: ORIGINAL RESONANCE | May 27th | 27,230 |
| 9 | back number | SISTER | May 27th | 23,883 |
| 10 | BEAST | CAN'T WAIT TO LOVE YOUR | May 27th | 22,885 |
| 12 | LiSA | Rally Go Round | May 27th | 21,976 |
---
Albums for May 25th – 31st 2015
| | | | | |
| --- | --- | --- | --- | --- |
| Rank |   Group/Artist | Album Title | Released | Sold |
| 1 | μ's (Muse)  | Best Album Best Live! Collection II | May 27th | 85,086 |
| 2 | Superfly | WHITE | May 27th | 78,403 |
| 3 | Shonan no Kaze | COME AGAIN | May 27th | 35,383 |
| 4 | ASIAN KUNG-FU GENERATION | Wonder Future | May 27th | 28,199 |
| 5 | Various artists | The Fast and The Furious Sky Mission OST | April 8th | 10,481 |
| 6 | SHINee | ODD (import) | May 20th | 9,264 |
| 7 | Southern All Stars | Budo | March 31st | 8,500 |
| 8 | cero | Obscure Ride | May 27th | 8,382 |
| 9 | Halloween | My God Givun Light | May 27th | 7,066 |
| 10 | Takahashi Mariko | ClaChic – Classic – | May 27th | 6,925 |
Previous Oricon Charts
Source: Oricon