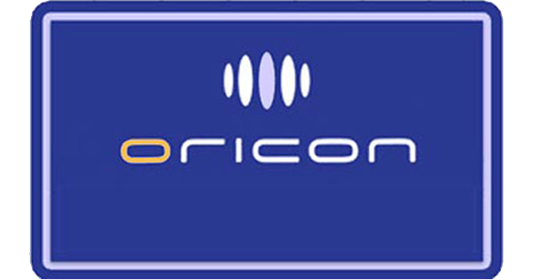 Nogizaka46 tops the singles chart with Ima, Hanashitai Dareka ga Iru (今、話したい誰かがいる) selling over 626,000 copies. Their 13th single has tie-up as theme song for anime movie The Anthem of the Heart.
Landing at #2 is C-ute with 28th single Arigato – Mugen no Yale / Arashi wo Okosunda Exciting Fight!. Just a few copies back at #3 is fictional idol group μ's (Muse) from Love Live! School Idol Project with single HEART to HEART featured in their smartphone game. At #4 is Perfume with 22nd single STAR TRAIN.
Arashi tops the album charts for the 2nd week with their 14th annual album Japonism now with over 876,000 copies sold.
The Idolm@ster anime and game franchise continues to have a release on the charts (a record?).
Read on for the complete top 10 singles and albums charts.
Singles for October 26th – November 1st 2015
| | | | | |
| --- | --- | --- | --- | --- |
| Rank |   Group/Artist | Single Title | Released | Sold |
| 1 | Nogizaka46 | Ima, Hanashitai Dareka ga Iru | Oct 28th | 626,905 |
| 2 | C-ute | Arigato – Mugen no Yale / Arashi wo Okosunda Exciting Fight! | Oct 28th | 69,952 |
| 3 | μ's (Muse) | HEART to HEART! | Oct 28th | 69,633 |
| 4 | Perfume | STAR TRAIN | Oct 28th | 65,936 |
| 5 | SHINee | Sing Your Song | Oct 27th | 50,168 |
| 6 | EXILE SHOKICHI | IGNITION | Oct 28th | 31,756 |
| 7 | VA | Ensemble Stars! Unit song vol. 2 Knights | Oct 28th | 26,628 |
| 8 | VA | Ensemble Stars! Unit song vol. 1 UNDEAD | Oct 28th | 25,353 |
| 9 | TOKIO | Tokyo drive | Oct 28th | 17,930 |
| 10 | Hokago Princess | Kiete Shirayukihime | Oct 28th | 14,921 |
---
Albums for October 26th – November 1st 2015
| | | | | |
| --- | --- | --- | --- | --- |
| Rank |   Group/Artist | Album Title | Released | Sold |
| 1 | Arashi | Japonism | Oct 21st | 56,890 |
| 2 | Kazuyoshi Saito | To The End of The WIND | Oct 28th | 24,874 |
| 3 | Team Syachihoko | Ee Janai ka | Oct 28th | 23,621 |
| 4 | VA | The Idolmaster Live Theater Dreamers 02 | Oct 28th | 14,835 |
| 5 | Funky Galaxy from Choshinsei | Funky Galaxy | Oct 28th | 10,507 |
| 6 | Tetsuya Kakihara | Orange | Oct 28th | 8,788 |
| 7 | GLAY | SPEED POP Anthology | Oct 28th | 7,105 |
| 8 | Def Leppard | Def Leppard | Oct 30th | 6,873 |
| 9 | IL DIVO | Amor & Passion | Oct 28th | 6,637 |
| 10 | VA | Splatune OST | Oct 21st | 6,563 |
Previous Oricon Charts
Source: Oricon