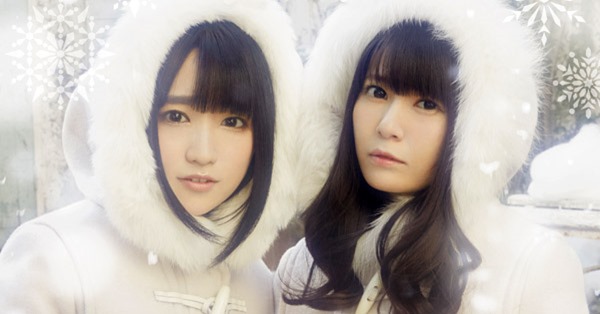 petit milady revealed more details for new album Mille Mercis – full track list, jacket covers, and audio previews unveiled. Their 3rd album features 10 songs selected by fan voting plus two new tracks. Album Mille Mercis comes on two editions hitting stores December 23rd 2015.
Voice actors Ayana Taketatsu (竹達彩奈) and Aoi Yuuki (悠木 碧) form unit petit milady and most recently released single Hakone Hakoiri Musume (ハコネハコイリムスメ) on October 21st 2015. Their 5th single has tie-up as theme for anime Onsen Yousei Hakone-chan (温泉幼精ハコネちゃん) plus they voice supporting characters in the supernatural slap-stick comedy anime.
Unit member Ayana Taketatsu (竹達彩奈) also recently announced 8th solo single Hey! Calorie Queen (Hey! カロリーQueen) with tie-up as the ending theme for upcoming anime Dagashi Kashi (だがしかし, Cheap Sweets). Plus she voices key character Shidare Hotaru in the comedy anime.
They just held their petit milady 2nd LIVE! Cute Pop Twinkle Kyuoza Kettei-sen! ~ Suki Kirai Kirai Osuki ~ at Arake Coliseum on December 6th 2015. They premiered the two new album songs Hakoniwa no Hero and YAYAKOSHI GIRL during the event.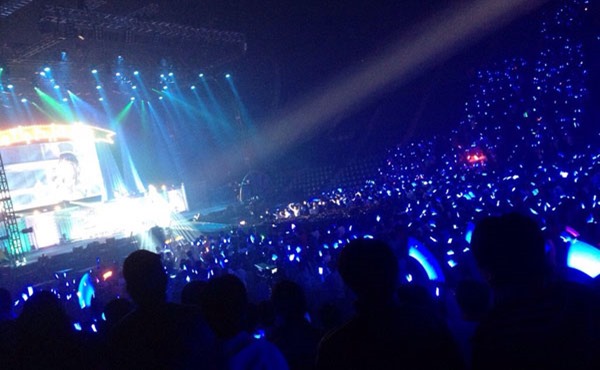 (via twitter)
Album Mille Mercis comes on two editions (track list order matches fan voting). Limited DVD includes digest footage from their Phantom wo Sagase! 2nd LIVE Janai yo held at Maihama Amphitheater July 19th 2015. Both editions (First Press) includes bonus photo (varies by store).
Audio preview for the album's two new songs after release details.
petit milady – Mille Mercis – release date December 23rd 2015
Limited [CD+DVD] (¥4630)


Regular [CD] (¥2500)


[CD]
1. azurite (2nd sgl)
2. Fantastique♥Phantom
3. Ma Cherie 
4. Update no Sakamichi
5. Fortune Future!
6. THE SONG IS…
7. Suki Kirai Kira Osuki♡
8. 100% Cider Girl (1st sgl)
9. Koi wa Milk Tea (3rd sgl)
10. trip trick trap
11. Hakoniwa no Hero (new)
12. YAYAKOSHI GIRL (new)

[DVD]
1. Phantom wo Sagase! 2nd LIVE Janai yo at Maihama Amphitheater (digest 60min)       
2. Kirai Kirai music video from event.

[CD]
1. azurite
2. Fantastique♥Phantom
3. Ma Cherie 
4. Update no Sakamichi
5. Fortune Future!
6. THE SONG IS…
7. Suki Kirai Kira Osuki♡
8. 100% Cider Girl
9. Koi wa Milk Tea 
10. trip trick trap
11. Hakoniwa no Hero
12. YAYAKOSHI GIRL
Ayana Taketatsu Official website
Aoi Yuuki Official website (JVC Music)
petit milady Universal Music site