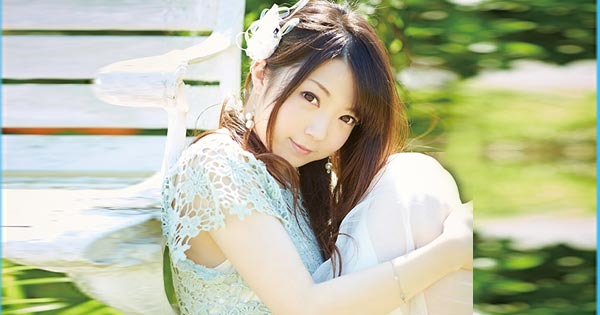 Ray provides theme song Hajimete Girls! (初めてガールズ!) for new anime Wakaba*Girl (わかば*ガール). Her 7th single also includes version of the title song by the anime's four voice cast members as unit First-Year Wisteria Class (一年藤組). Single Hajimete Girls! comes on two editions releasing August 26th 2015. More details and audio preview follow.
~ jacket covers and PV revealed ~
Singer and songwriter Ray also revealed details for her 6th single secret arms with tie-up as opening theme for new anime To Love-Ru -Trouble- Darkness 2nd. The single hits stores July 29th 2015 (more details).
Fans get two singles in a row after waiting nearly a year and a half since Ray released her 5th single ebb and flow (2014.02.05) with tie-up as OP2 for anime Nagi no Asukara.
Anime Wakaba*Girl (わかば*ガール) adapted from manga by Hara Yui, follows well-to-do but quirky Kohashi Wakaba and her friends who each have their own personality quirks. They are first-year high school students at all-girls Clover Academy.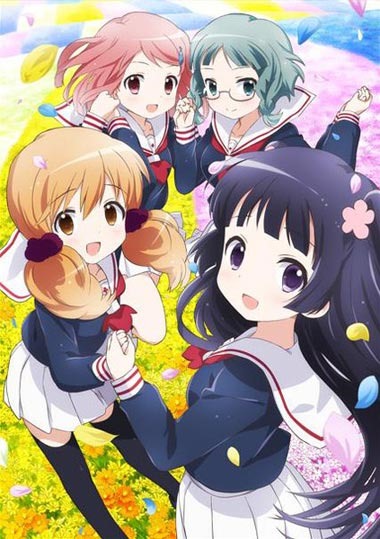 The moe-themed short anime (8 minute episodes) features Ozawa Ari (Wakaba), M.A.O. (Mao), Izawa Mikado (Moeko), and Murakawa Rie (Nao). It started July 3rd 2015 on Tokyo MX in Japan and provider Crunchyroll simulcasts. Check our Crunchyroll updates page or hit the link for Wakaba*Girl for episodes and related stories.
Single Hajimete Girls! comes on two editions (details subject to change). Most stores offer bonus b3-size Ray x Wakaba*Girl double-sided poster while supplies last. Selected stores offer additional bonus artist photo – availability and image varies by store (animate, Gamers, Tsutaya, Sofmap, Toranoana, HMV, and others).
Jacket covers and more details coming! Song audio preview video after the release details.
Ray – Hajimete Girls! – release date August 26th 2015
Limited [CD+DVD] (¥1800)


Regular "Anime" [CD] (¥1200)


[CD]
1. Hajimete Girls!
lyrics Hata Aki, music: Mito

2. My Future
lyrics, music: Itakura Takanori

3. Hajimete Girls! feat. First-Year Wisteria Class (Ozawa Ari, M.A.O., Izawa Mikako, Murakawa Rie)

4. Hajimete Girls! (off vocal)
5. My Future (off vocal)
[DVD]
1. Hajimete Girls! (music video)
2. making-of music video

[CD]
1. Hajimete Girls!
2. My Future
3. Hajimete Girls! feat. First-Year Wisteria Class
4. Hajimete Girls! (off vocal)
5. My Future (off vocal)
Ray official website (Rondo Robe)