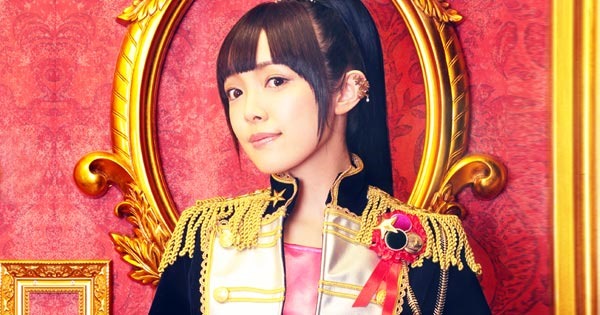 Satomi Sato (佐藤聡美) is about to release her first album Fanfare and revealed a promotional video with song previews. The album includes her two singles, nine new songs – one with lyrics written by Satomi Sato, plus more for 12 total tracks. Album Fanfare comes on two editions hitting stores June 10th 2015. All the release details and PV follow.
Voice actor, singer, and songwriter Satomi Sato (29) released 2nd single Le jour on October 22nd 2014. The single has tie-up as the opening theme for anime Ushinawareta Mirai o Motomete (失われた未来を求めて) and Satomi Sato voices supporting character Fukazawa Karin in the high school romance anime.
Previously she released her debut single Mirai Night (2014.02.26) with tie-up as the ending theme for anime Seitokai Yakuindomo* season two. Plus she released mini-album STAR ☆ (スター) about one year ago on June 18th 2014.
Satomi Sato may be best known for voicing drummer Ritsu Tainaka in anime franchise K-ON! and Wendy in anime franchise Fairy Tail. She is also currently voicing Kanzaki Yukiko in anime Assassination Classroom.
Album Fanfare comes on two editions. Limited includes 6-fold lyrics card and DVD with live performance footage and making-of documentary. Regular First Press adds bonus CD track and 6-fold lyrics card. Most stores offer purchase bonus, type and image varies by store – photo, poster, or sticker, check your store for availability (CDJapan sample),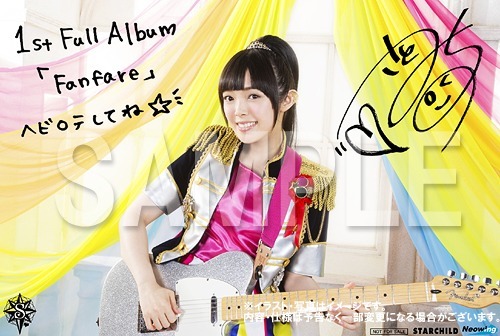 Album promo and song digest video after the release details.
Satomi Sato – Fanfare – release date June 10th 2015
Limited [CD+DVD] (¥3900)


Regular [CD] (¥2900)


[CD]
1. Mikansei no Chizu
2. Kami Hikoki mau kono basho de
3. I am a cloudy girl (lyrics: Satomi Sato)
4. Kimi no Toko Made
5. Mirai Night
6. Nijiiro no Prelude
7. Natsu no Kakera
8. Tsuioku no Kajitsu
9. stella message
10. OVERHEAD
11. Smile Cracker
12. Le jour

[DVD]
1. 1st Tour Shugachun ~ wo Atsume ni Iku Tour 2014 ~ Final Tokyo
2. Documentary video – making-of live event

[CD]
1. Mikansei no Chizu
2. Kami Hikoki mau kono basho de
3. I am a cloudy girl (lyrics: Satomi Sato)
4. Kimi no Toko Made
5. Mirai Night
6. Nijiiro no Prelude
7. Natsu no Kakera
8. Tsuioku no Kajitsu
9. stella message
10. OVERHEAD
11. Smile Cracker
12. Le jour
13. Brave Morning!! – Studio Live ver. – (bonus First Press)