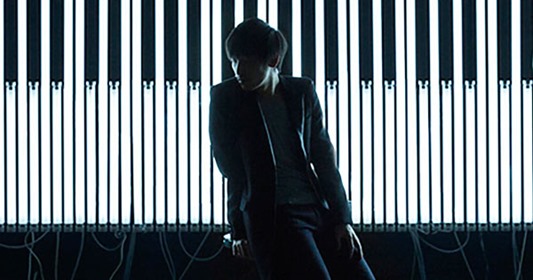 SawanoHiroyuki[nZk] (Sawano Hiroyuki, 澤野弘之) announced new double a-side single X.U. | scaPEGoat with both songs having tie-up with upcoming anime Seraph of the End (Owari no Seraph, 終わりのセラフ). The songs each feature a new guest vocalist and Sawano Hiroyuki oversees music production on the new anime. Single X.U. | scaPEGoat comes on two editions scheduled for release on May 20th 2015. Read on for more details and anime trailer.
Music producer and composer Sawano Hiroyuki began performing and releasing singles as SawanoHiroyuki[nZk] with opening and ending themes for current anime Aldnoah.ZERO. His first two singles A/Z | aLIEz (2014.09.10) and "&Z" (2015.02.05) feature guest vocalist mizuki. For his 3rd single rookie female singer Gemie performs on X.U. and vocalist for band Survive Said The Prophet, Yosh (Yoshi) performs on scaPEGoat.
Sawano Hiroyuki recently released album BEST OF VOCAL WORKS [nZk] on February 4th 2015. The album features 19 tracks from anime Guilty Crown, Kill la kill, Blue Exorcist, Attack on Titan, and others. Most of the songs were used as insert songs and previously unreleased or included on the anime OST albums.
Anime Seraph of the End (Owari no Seraph, 終わりのセラフ) is adapted from manga by Kagami Takaya, Furuya Daisuke, and Yamamoto Yamato and set in a world where all the adults have been wiped out by an unknown virus. Now vampires rule and treat the remaining children as livestock. Young boy Hyakuya Yuichiro hates vampires and joins a demon fighting army with one goal – vampire extermination but he soon learns things are more complicated.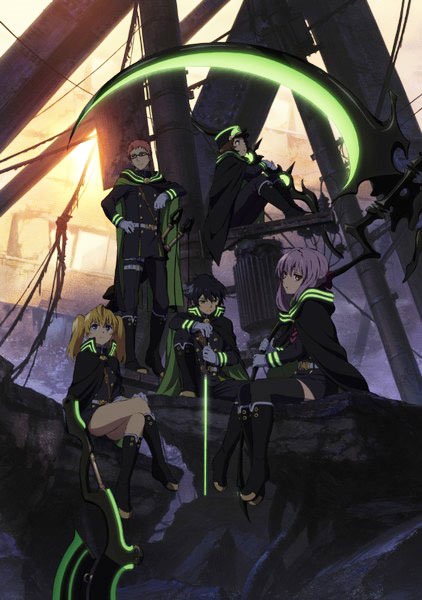 Irino Miyu (Jinta, Anohana; Saji Gundam 00) stars as Yuichiro with Aoi Yuuki as supporting character Krul Temps. Anime production by WIT studio (Attack on Titan) and Sawano Hiroyuki as music producer. Anime Seraph of the End airs starting April 4th 2015 on MBS TV in Japan with a scheduled second season for fall 2015.
Single X.U. | scaPEGoat comes on two editions (details subject to change). Limited Pressing has anime themed illustrated jacket cover. First Press editions include bonus (undecided). Full track list, jacket covers, and more details coming!
Anime preview with English subtitles after the release details.
SawanoHiroyuki[nZk] – X.U. | scaPEGoat – release date May 20th 2015
Limited Pressing [CD+DVD] (¥1500)


Regular [CD] (¥1250)


[CD]
1. X.U. feat Gemie (OP Seraph of the End)
2. scaPEGoat feat Yosh  (ED Seraph of the End)
3. undecided
4. undecided
[DVD]
contents undecided
[CD]
1. X.U. feat Gemie
2. scaPEGoat feat Yosh
3. undecided
4. undecided
SawanoHiroyuki[nZk] at Sony Music