December 14, 2015
-
toyNN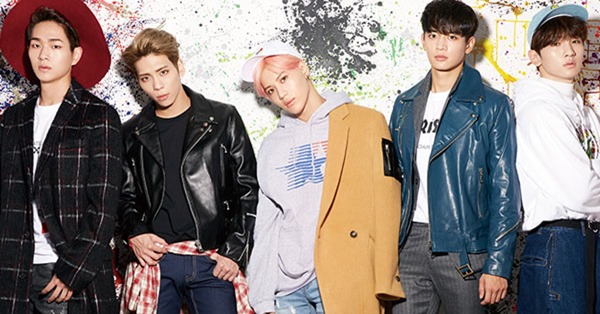 SHINee unveiled music video for lead track from new Japanese album DxDxD. Their 4th Japanese album includes two singles, new songs, and more with 12 total tracks. Album DxDxD comes on three editions releasing January 1st 2016.
*Full PV added
Korean group SHINee most recently released 12th Japanese single Sing Your Song on October 27th 2015. Previously they released 11th single Your Number on March 11th 2015. Both singles included on the new album.
SHINee launches an area tour – SHINee WORLD 2016 DxDxD – in Japan with 15 performances at 8 venues. The tour starts January 31st 2016 at Marine Messe Fukuoka and ends April 23rd & 24th 2016 at Hokkaido Prefectural Sports Center.
Album DxDxD comes on three editions. Limited editions include 48-page photo booklet, sleeve case, and trading card (1 of 5. Limited A Blu-ray also includes high-resolution sound source for all 12 album tracks. Regular adds 28-page photo booklet.
All editions include application flyer for award lottery,
Award A – 10 people invited to front row sets at each venue of their SHINee WORLD 2016 DxDxD tour.
Award B – 20 people invited to backstage tour at each venue of their SHINee WORLD 2016 DxDxD tour.
Limited A & B include additional application postcard for premium Red Sign x Session event for 100 winners.
Full music video for DxDxD plus music videos for Your Number and Sing Your Song (blocked in some countries) after the release details.
SHINee – DxDxD – release date January 1st 2016
Limited A [CD+BD] (¥4980)


Limited B [CD+DVD] (¥4700)


[CD]
1. DxDxD
2. Wishful Thinking
3. WANTED
4. BOYS WILL BE BOYS
5. View (Japanese ver.)
6. Your Number
7. Good Good Feeling
8. Photograph
9. Sweet Surprise
10. Sing Your Song
11. Moon Drop
12. LOVE
 
[BD]
1. DxDxD (music video)
2. View (Japanese ver.) (music video)
3. Sing Your Song (music video)
4. Your Number (music video)
5. DxDxD album photo shoot and music video making-of documentary
6. View (Japanese ver.) making-of music video documentary
7. HiRes sound source version (48kHz/24bit audio) of all 12 album songs
[CD]
1. DxDxD
2. Wishful Thinking
3. WANTED
4. BOYS WILL BE BOYS
5. View (Japanese ver.)
6. Your Number
7. Good Good Feeling
8. Photograph
9. Sweet Surprise
10. Sing Your Song
11. Moon Drop
12. LOVE
 
[DVD]
1. DxDxD (music video)
2. View (Japanese ver.) (music video)
3. Sing Your Song (music video)
4. Your Number (music video)
5. DxDxD album photo shoot and music video making-of documentary
6. View (Japanese ver.) making-of music video documentary
Regular [CD] (¥3000)


 
[CD]
1. DxDxD
2. Wishful Thinking
3. WANTED
4. BOYS WILL BE BOYS
5. View (Japanese ver.)
6. Your Number
7. Good Good Feeling
8. Photograph
9. Sweet Surprise
10. Sing Your Song
11. Moon Drop
12. LOVE