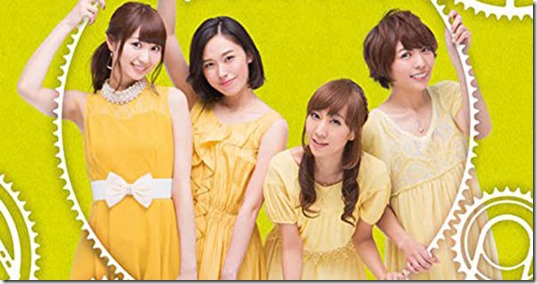 Sphere revealed the jacket covers, full track list, and bonus details for new single Jounetsu CONTINUE (情熱CONTINUE). The single has tie-up as the ending theme for anime Yoru no Yatterman (夜ノヤッターマン). The unit is also releasing their Sphere 5th Anniversary Best Album simultaneous with the new single. 16th single Jounetsu CONTINUE comes on two editions hitting stores February 11th 2015 – updated details and audio preview follows.
Unit Sphere consists of popular voice actors (seiyuu) Aki Toyosaki, Ayahi Takagaki, Haruka Tomatsu, and Minako Kotobuki. They are also releasing best album "sphere" as the final part of their 5th anniversary celebration. It includes 15 tracks selected by fan voting and a special linked award possible for fans also purchasing the new single (more details).
Anime Yoru no Yatterman is being produced in celebration of the 40th anniversary of the Time Bokan franchise from which it originally spun-off. The original Yatterman TV series aired in 1977 and has spawned anime and live-action movies and a 2008 remake of the anime TV series. The new anime is an update of the original.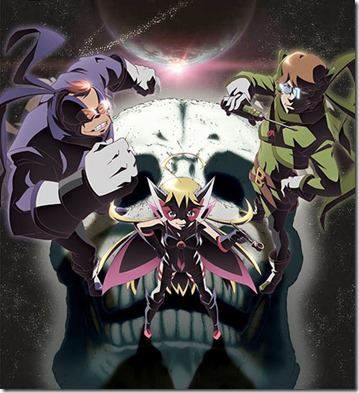 The anime began airing January 11th 2015 on Tokyo MX and for North America Funimation.com streams. Unit SCREEN mode provides the anime's opening theme with single Kyokugen Dreamer.
Single Jounetsu CONTINUE comes on two editions. Most stores offer photo bonus – image and availability varies by store,
Special lottery to attend Sphere handshake meeting for total of 1100 fans at multiple events in Tokyo and Osaka. Purchase the 5th Anniversary BEST Album plus either edition of the single for chance to enter the lottery.
Audio preview of Jounetsu CONTINUE below.
Sphere – Jounetsu CONTINUE (情熱CONTINUE) – release date February 11th 2015
Limited [CD+DVD] (¥1800)


Regular [CD] (¥1200)


[CD]
1. Jounetsu CONTINUE
lyrics: Hata Aki, music: Yamaguchi Akihiko
(preview)

2. Yudachi no Kakera
lyrics: Masaki Erika, music: EFFY

3. Jounetsu CONTINUE (off vocal)
4. Yudachi no Kakera (off vocal)
[DVD]
1. Jounetsu CONTINUE (music video)

[CD]
1. Jounetsu CONTINUE
2. Yudachi no Kakera
3. Jounetsu CONTINUE (off vocal)
4. Yudachi no Kakera (off vocal)
Sphere Official website (Planet Sphere)
Haruka Tomatsu Official website
Ayahi Takagaki Official website
Minako Kotobuki Official website