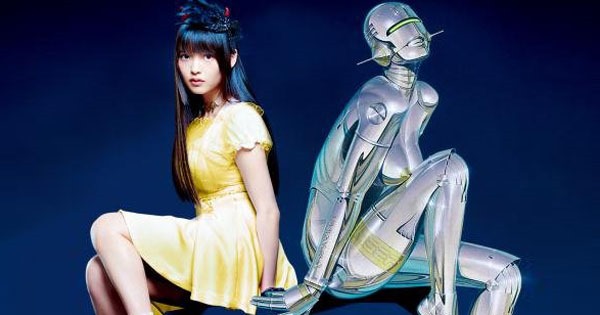 Uesaka Sumire (上坂すみれ) is getting ready to release single Inner Urge and recently unveiled the jacket covers featuring collaboration with Sorayama Hajime Sexy Robot illustrations. Her 6th single has tie-up as ending theme for new anime SHIMONETA (A Boring World Where the Concept of Dirty Jokes Doesn't Exist, 下ネタという概念が存在しない退屈な世界). Plus she voices supporting character Tsukimigusa Oboro in the comedy anime. Single Inner Urge comes on three editions hitting stores July 22nd 2015. Updated details and PVs follow.
Singer and voice actor Uesaka Sumire (23) most recently released 5th single Enma Daio ni Kiite Goran (閻魔大王に訊いてごらん) on December 10th 2014. The single has tie-up as the ending theme for OAD episodes of anime Hozuki no Reitetsu plus she voices supporting roll of Peach Maki in the dark-comedy anime.
Anime SHIMONETA (A Boring World Where the Concept of Dirty Jokes Doesn't Exist, Shimoneta to iu Gainen ga Sonzai Shinai Taikutsu na Sekai, 下ネタという概念が存在しない退屈な世界) is adapted from light novel series by Akagi Hirotaka and set 16 years after a public order and morals law banned coarse language. Okuma Tanukichi starts high school at the leading public morals school but gets invited to join a group that goes against these strict moral laws. The leader of the anti-societal organization (SOX) is Kajo Ayame who uses blackmail and other methods to recruit members. Okuma soon finds himself taking part in terrorism by obsenity against the girl he likes – student council president Ninomiya Anna.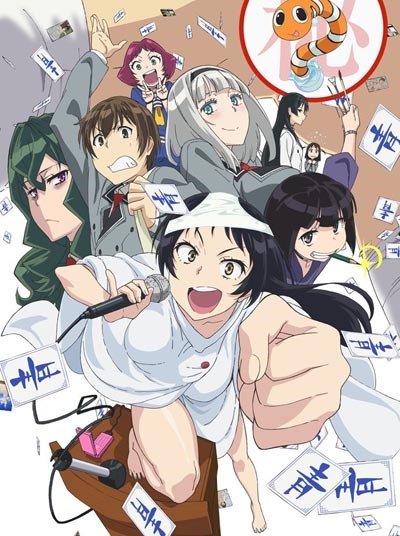 The anime features newer voice actors Kobayashi Yusuke (The Heroic Legend of Arslan (Arslan)) as Okuma and Ishigami Shizuka (Food Wars! Shokugeki no Soma (Mito Ikumi)) as Ayame. Supporting characters voiced by Ogura Yui (Binkan-chan), Yui Horie (Onigashira), and Uesaka Sumire (Tsukimigusa Oboro).
It starts July 4th 2015 on Tokyo MX1 and other stations in Japan. Provider Funimation.com streams for North America.
Special unit SOX comprised of key cast members provides opening theme B-Chiku Sentai SOX.
Single Inner Urge comes on three editions. Limited Pressing edition with illustrated jacket cover available through September 2015. Most stores offer bonus photo – availability and image varies by store (cdJapan sample),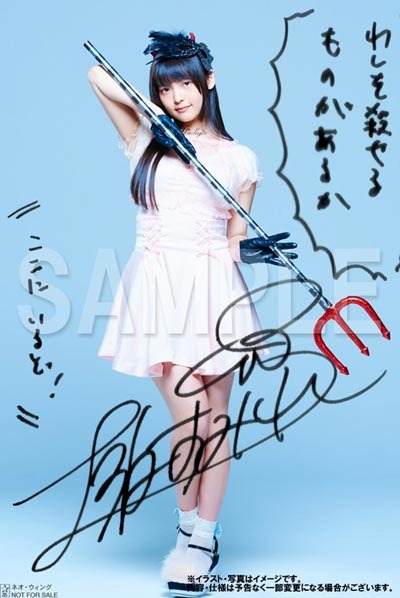 Preview music video and anime preview after the release details
Uesaka Sumire (上坂すみれ) – Inner Urge – release date July 22nd 2015
Limited [CD+DVD] (¥1700)


Limited Pressing "Anime" [CD] (¥1500)


[CD]
1. Inner Urge
lyrics, composer: Matsuura Yuuki, arranger: Hashimoto Yukari

2. Tsuwano no Domoga Yume no Ato
lyrics: Shina Karen, music: Makimoto Yoshiro

3. Inner Urge (off vocal)
4. Tsuwano no Domoga Yume no Ato (off vocal)

[DVD]
1. Inner Urge (music video)

[CD]
1. Inner Urge
2. Tsuwano no Domoga Yume no Ato
3. Inner Urge (off vocal)
4. Inner Urge (TV-size)
Regular [CD] (¥1200)


[CD]
1. Inner Urge
2. Tsuwano no Domoga Yume no Ato
3. Inner Urge (off vocal)
4. Tsuwano no Domoga Yume no Ato (off vocal)
Uesaka Sumire official website (StarChild)