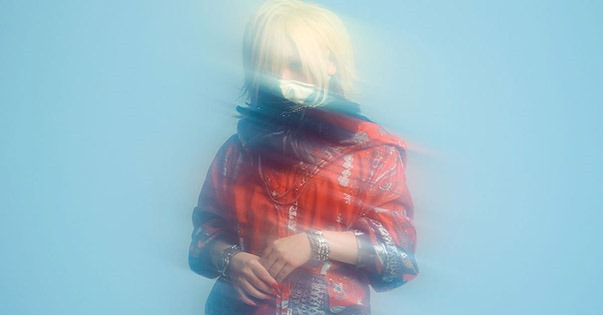 96Neko (96猫, Kuroneko) is getting ready to release mini-album Crimson Stain on June 29th 2016. It's the popular Indi-cover singer's major label debut plus title song Crimson Stain has tie-up as insert song for anime KAGEWANI. Read on for release details and preview music videos.
On her new mini-album track Dream Breaker also gets tie-up as collaboration song for Mysterious Puzzle RPG "18 Kimito Tsunagaru Puzzle" (にはミステリアルパズルRPG「【18】 キミト ツナガル パズル」) plus collaboration illustrations with 96Neko.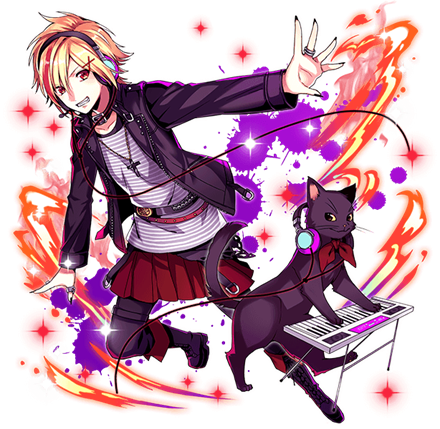 96Neko (read as Kuroneko) collaborates with several artists on her new mini-album – DECO*27, n-buna, and scoop (すこっぷ). She recently collaborated with singer/songwriter miwa on just released single Princess / Shanranran (シャンランラン) that includes anime special version of song Shanranran feat. 96 Neko featured as opening theme for anime Flying Witch.
The popular singer started covering vocaloid and other songs posting to Nico Nico Douga and Youtube. She released three indi-albums most recently WHICH (2014.02.26).
Mini-album Crimson Stain comes on two editions.  Limited includes flyer/QR code, application postcard, color case, and 96Neko trading card (1 of 3). First Press Regular edition includes the flyer/QR code: Mysterious Puzzle RPG "18 Kimito Tsunagaru Puzzle" plus QR code (expires 2016.12.31).
The application postcard for awards lottery,
A – 100 people invited to special live event (Tokyo)
B – 96 people cat images used in filming of music video (autographed and numbered)
C – 3 people 96Neko alarm clock
Music videos for Crimson Stain, Dream Breaker, and Ghost Rule (DECO*27) all after the release details.
96Neko – Crimson Stain – release date June 29th 2016
| | |
| --- | --- |
| Limited [CD+DVD] (¥2480) | Regular [CD] (¥1980) |
[CD]
1. Crimson Stain
2. Prisoner
3. Gaiken to Naimen (Scoop) 外見と内面 (すこっぷ)
4. Yoake to Hotaru (n-buna) 夜明けと蛍 (n-buna)
5. Ghost Rule (DECO*27) ゴーストルール(DECO*27)
6. Dream Breaker
7. Piero (KEI) ピエロ(KEI)
8. Pocket ni Fantasy ポケットにファンタジー [bonus track]
9. Crimson Stain -Instrumental-
10. Prisoner -Instrumental-
11. Dream Breaker -Instrumental-

[DVD] (Limited ed.)
1. Crimson Stain (music video)
2. Dream Breaker (music video)
3. Asakusa Hanayashiki ni Ittemita (浅草花やしきに行ってみた。)